Acting CSTO Secretary General Valery Semerikov had a meeting with the Head of the UN Regional Center for Preventive Diplomacy for Central Asia (UNRCCA) Natalia Gherman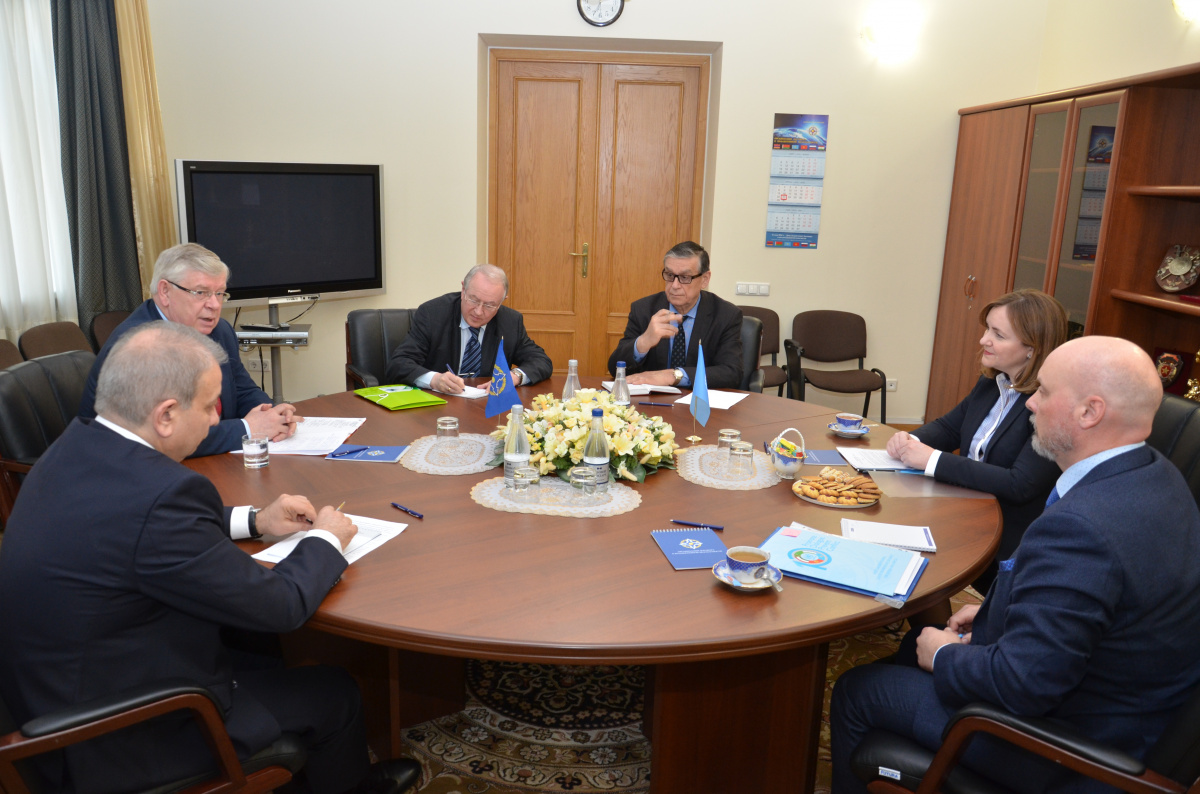 24.04.2019
April 23, 2019, by the initiative of the Head of the UN Regional Center for Preventive Diplomacy for Central Asia Natalia Gherman held a meeting with Acting CSTO Secretary General Valery Semerikov in CSTO Secretariat.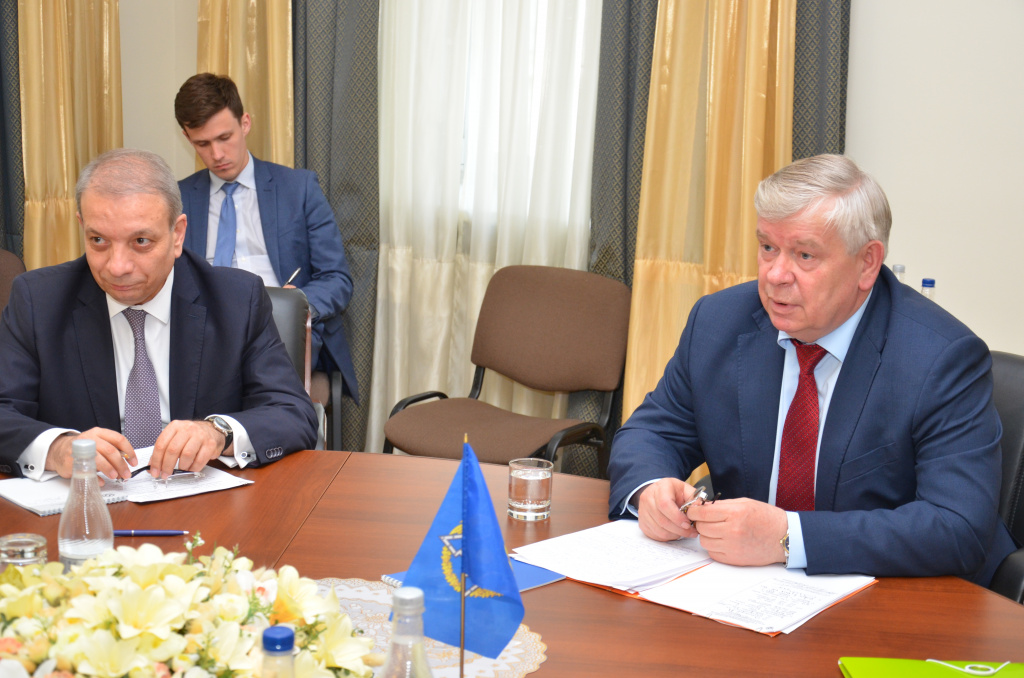 The sides exchanged relevant information and views on the problems of ensuring security and stability in the Central Asian region, and discussed issues of cooperation in solving common problems in this area.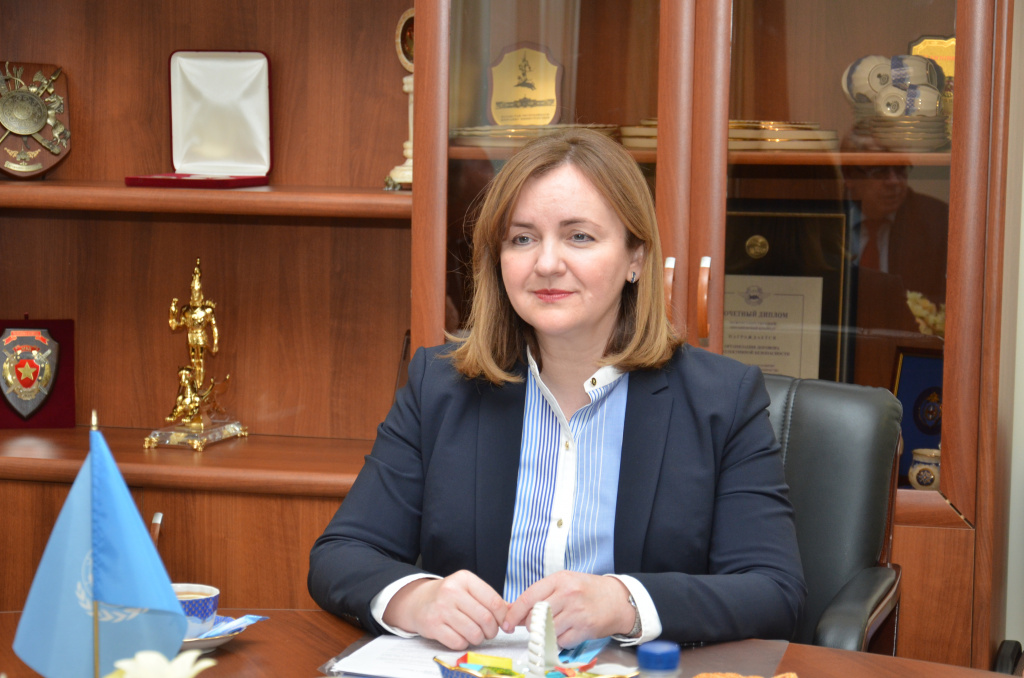 In the spirit of their traditional understanding, the parties' intentions were confirmed to continue regular contacts, to develop and enrich the practice of business cooperation between the CSTO Secretariat and the UNRCCA.

CSTO press secretary Vladimir Zainetdinov
+ 7495-795-27-10,
+ 7495-621-33-23-tel / fax
odkb-pressa@gov.ru