The Collective Security Treaty Organization Secretary General Stanislav Zas answered questions from the editorial board of the multimedia publication "ALLIES. CSTO" about the Organization's activities in 2021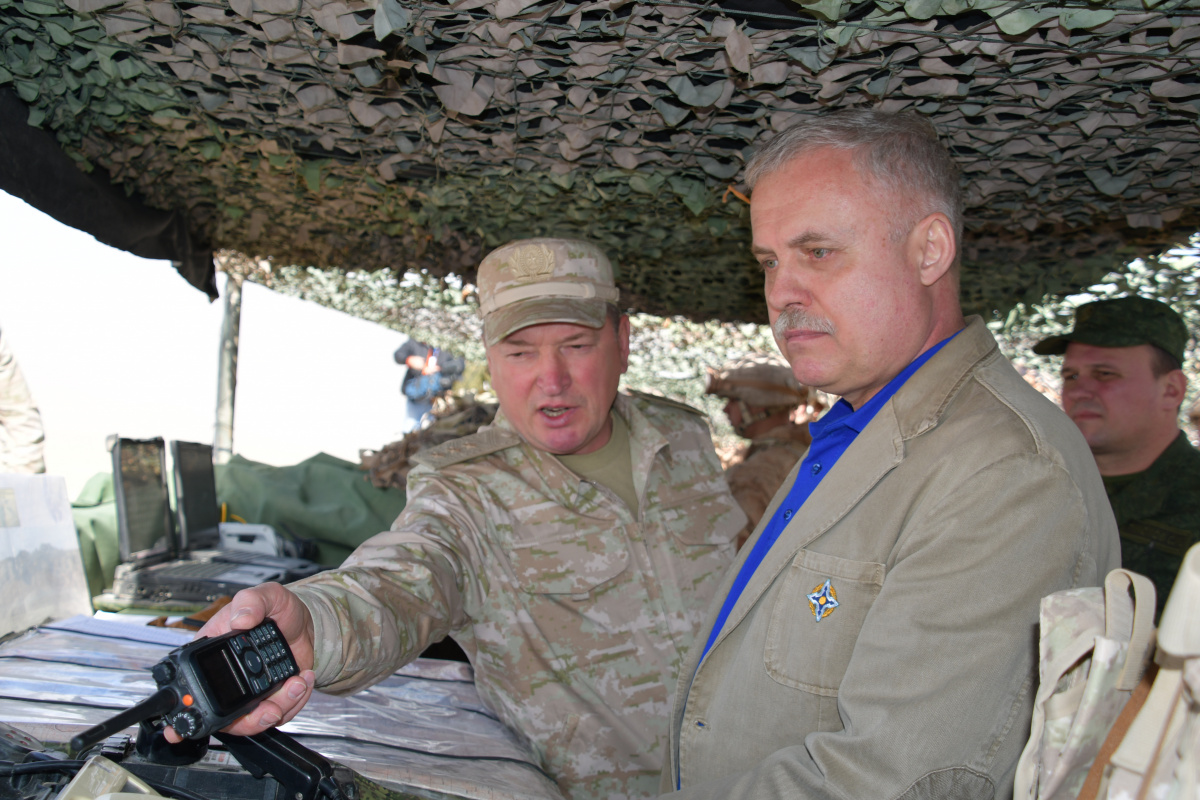 27.12.2021
"POLITICAL METHODS TAKE PRECEDENCE, BUT WE KEEP THE POWDER DRY"
"Allies.CSTO": Stanislav Vasilyevich, the coming year 2022 will be a jubilee year for the CSTO: it will be 30 years since the signing of the Collective Security Treaty and 20 years of the Collective Security Treaty Organization. In your opinion, what are the main achievements of the CSTO?
Stanislav Zas: First of all, the CSTO has established itself as a format of very serious and interested cooperation of the six member States in the political and military sphere, in matters of countering challenges and threats. We have created and are constantly improving mechanisms for the elaboration, adoption and implementation of decisions on the whole range of issues related to ensuring collective security. This allows member States to speak in solidarity on the most important regional and global issues in the international arena.
In addition, an effective force component of the Organization has been created, including regional groups formed on a bilateral basis, the Collective Rapid Deployment Forces of the Central Asian region of collective security, the Collective Rapid Reaction Forces, the Peacekeeping Forces, the Collective Air Forces and groups of joint military systems.
The CSTO potential is being exploited in the conduct of special operations. In particular, the international operation "Channel" conducted within the format of the Organization is aimed at combating drug-related crimes, "Mercenary" is aimed at countering terrorism, and "Illegal" is aimed at suppressing illegal migration. Practical cooperation is being carried out in the field of prevention and liquidation of the consequences of emergencies, as well as in the field of information security. This work brings tangible results in the form of large quantities of seized narcotic substances, illegal weapons, detained criminals, blocked extremist websites and many other results that make the lives of citizens of our countries safer.
Military-economic and military-technical co-operation is carried out on a systematic basis between the CSTO member States. In this regard, mutual deliveries of military products take place on preferential terms at prices established in the Organization's member States for their own armed forces, law enforcement agencies and special services.
The training of specialists in various fields from the countries that are members of the Organization is organized at the universities of the member States on a preferential or gratuitous basis.
The CSTO is successfully developing a systematic dialogue with the UN, the OSCE, the SCO and other international bodies.
These are probably the key facts, but our activities are not limited to these areas.
Read the full interview on the website of the multimedia publication "ALLIES.CSTO"
https://odkb-info.org/news/tema-nomera/2424/?clear_cache=Y

Go back