The CSTO Secretary General Stanislav Zas had a meeting in Minsk with the State Secretary of the Security Council of the Republic of Belarus Alexander Volfovich
10.02.2021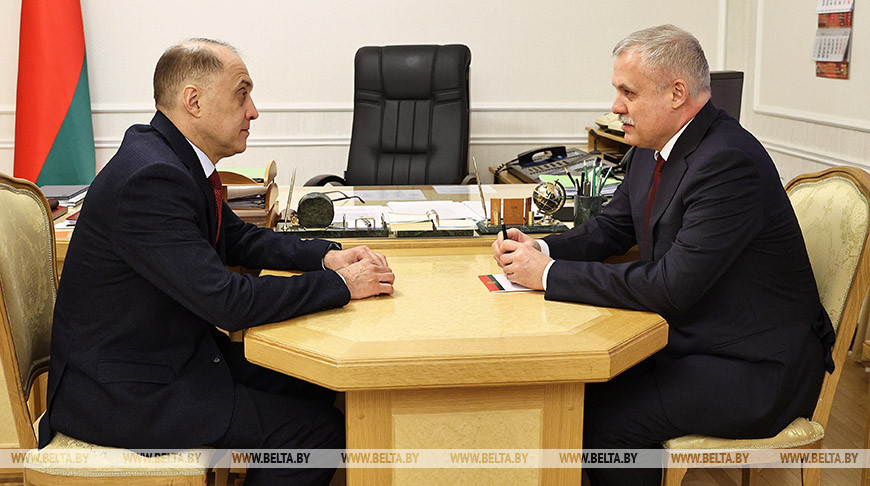 On February 10, this year, Minsk hosted a meeting of the CSTO Secretary General Stanislav Zas with the State Secretary of the Security Council of the Republic of Belarus Alexander Volfovich.
An exchange of views took place on topical issues of international and regional security. Issues of the Republic of Belarus participation in the CSTO activities, implementation of decisions of the December (2020) session of the Collective Security Council and meetings of the CSTO statutory bodies were discussed. They also talked about the events planned for 2021 in the CSTO format.
The CSTO Secretary General S. Zas at the invitation of the Belarusian side arrived in Minsk to participate in the VI All-Belarusian People's Assembly, which will be held on February 11-12, 2021 in the capital of the Republic of Belarus.