The CSTO Secretary General Stanislav Zas took part in the CIS summit via videoconferencing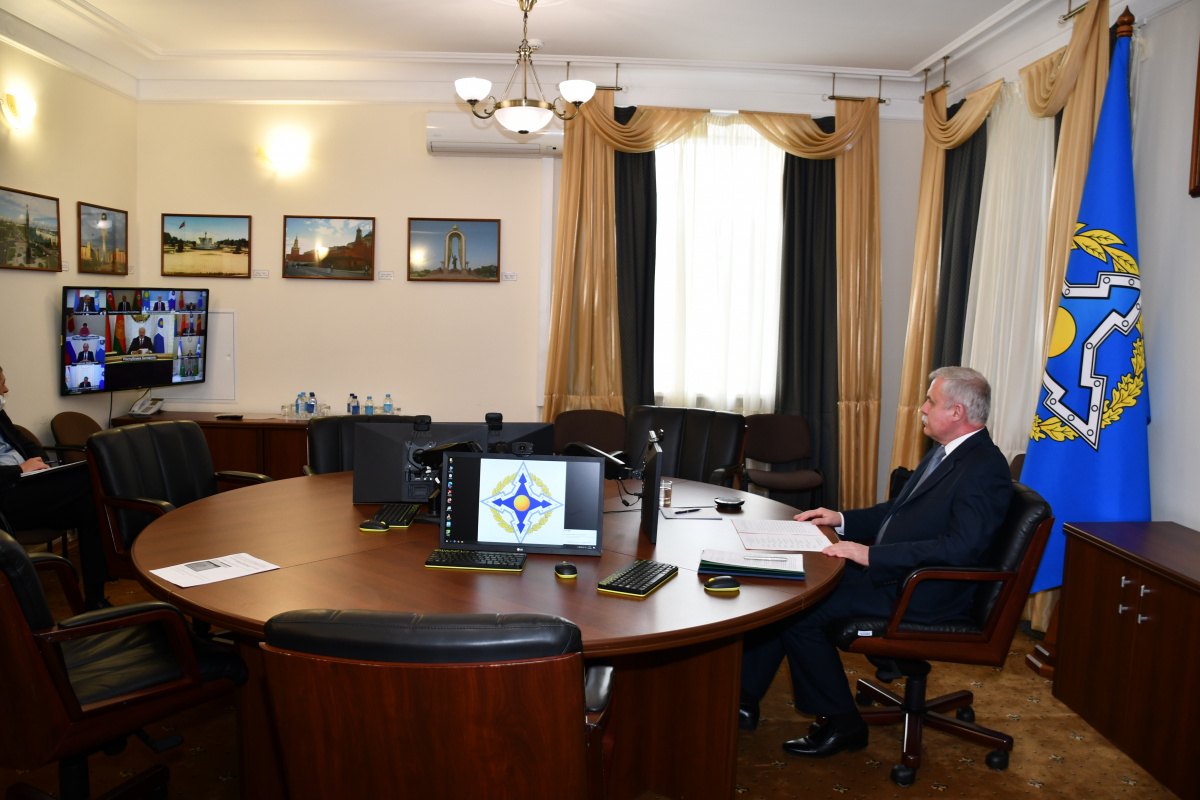 15.10.2021
On October 15, this year, the CSTO Secretary General Stanislav Zas took part in a regular meeting of the Council of Heads of State of the Commonwealth of Independent States, which was held via videoconferencing.
Eleven issues were on the summit's agenda. The heads of states exchanged views on cooperation within the CIS, adopted statements on the 30th anniversary of the Commonwealth, on cooperation in the field of biological security, and on the development of cooperation in the field of migration.
They also signed the Agreement on Combating Money Laundering, Financing of Terrorism and Financing Weapons of Mass Destruction Proliferation and the Decision on appointing Colonel General Yevgeny Sysoev, ex-head of the Russian Federal Security Service Academy, as the head of the Antiterrorist Center of the CIS member States.
____________________________________________________
The CSTO Press Secretary Vladimir Zaynetdinov
+7-495-795-27-10
+7-495-621-33-23-tel/fax
E-mail: odkb-pressa@gov.ru