The CSTO Secretary General Stanislav Zas met in Moscow with Secretary of the Security Council of Russia Nikolai Patrushev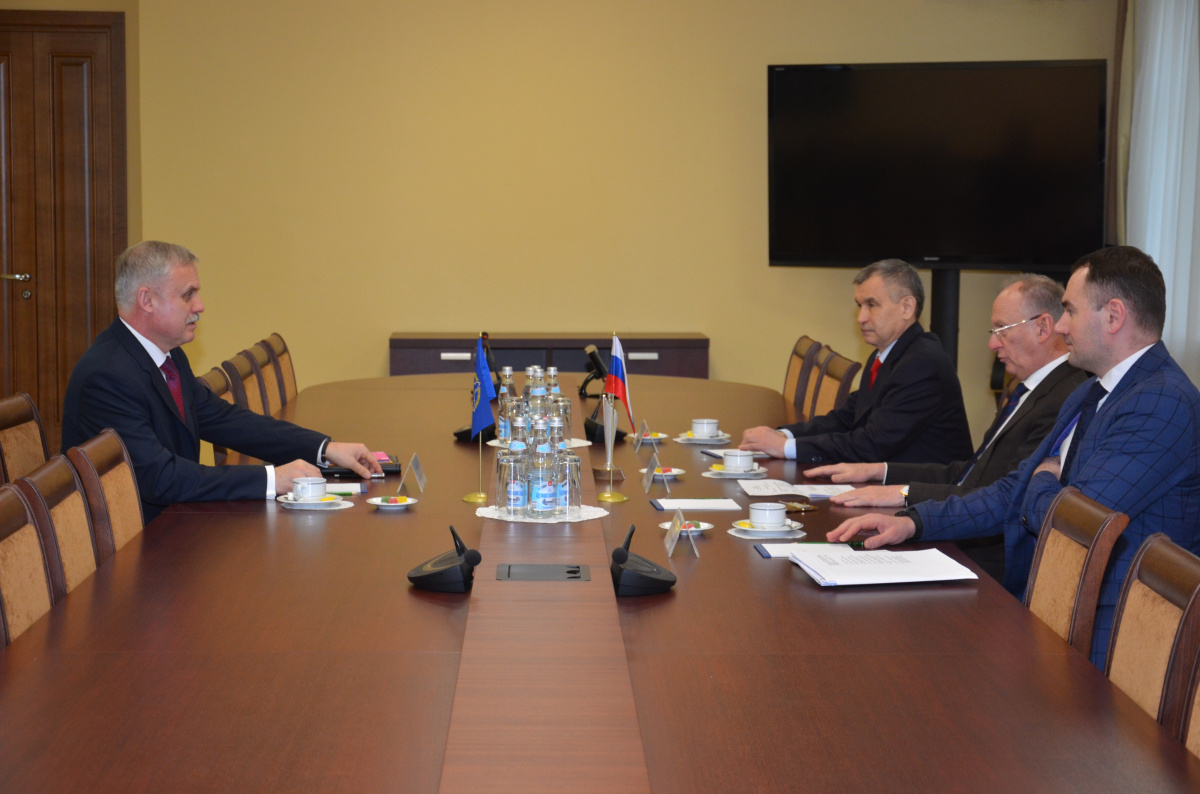 22.01.2020
On January 22, this year, In Moscow, the CSTO Secretary General Stanislav Zas met with the Secretary of the Security Council of the Russian Federation Nikolai Patrushev.

Mr. Patrushev congratulated Mr. Zas on his appointment to the post of Secretary General of the Collective Security Treaty Organization and expressed his readiness to provide comprehensive assistance to the CSTO Secretariat in solving the problems facing the Organization.
The interlocutors paid special attention to the implementation of the priorities of the Russian Federation for the period of Russia's chairmanship of the CSTO in 2020, discussed issues of strengthening the international role of the CSTO and establishing productive interaction with international organizations and individual countries.
The meeting also examined the issue of forming a single list of organizations recognized as terrorist in the CSTO member states.
In addition, it was about preparing a meeting of the Committee of Secretaries of CSTO Security Councils, which is scheduled for spring 2020 in Moscow.
"We also discussed in detail the events in honor of the celebration of the 75th anniversary of Victory in the Great Patriotic War, which will be held in the CSTO format in accordance with the Plan approved at the meeting of the Collective Security Council of the CSTO on November 28 last year in Bishkek," said Stanislav Zas.
According to him, during the meeting, issues of training personnel in the field of information security were also touched upon. ________________________________________________________________________________
The CSTO Press Secretary Vladimir Zaynetdinov
+7495-795-27-10,
+7495-621-33-23-tel/fax