The CSTO Secretary General Stanislav Zas took part in breakfast on behalf of the Minister of Foreign Affairs of the Russian Federation Sergey Lavrov, dedicated to the 75th anniversary of the Great Victory in the Great Patriotic War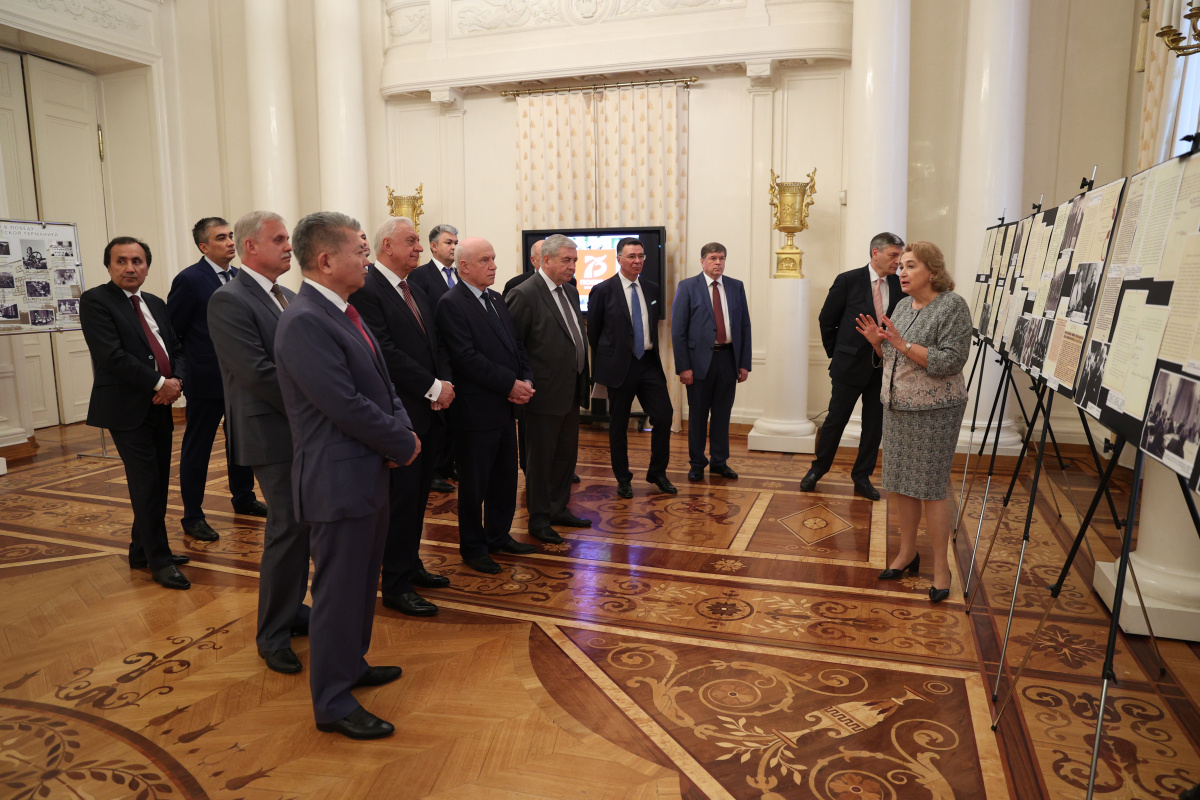 29.06.2020
On June 26, in Moscow a breakfast on behalf of the Minister of Foreign Affairs of the Russian Federation Sergey V. Lavrov, dedicated to the 75th anniversary of the Great Victory in the Great Patriotic War of 1941-1945, was held. In the breakfast the ambassadors of the CIS member states accredited in Russia, the CIS Executive Secretary S.N. Lebedev, the CSTO Secretary General S.V. Zas and the ECE Board Chairman M.V. Myasnikovich took part.
In the course of the meeting particular attention was paid to the importance of combining efforts to preserve the historical memory of the lessons of the war, in order to prevent such war recurrence in the future. An interchange of views took place on interaction and on pressing international and regional topics.
Expositions dedicated to the work of Soviet diplomats upon the years of the Great Patriotic War of 1941-1945, the life of a foreign diplomatic corps during the evacuation period, and also the contribution of the Union Republics of the USSR (now the CSTO member states) to the Great Victory were deployed as margin notes of the event. The awards of the Second World War of the countries of the Anti-Hitler coalition and anniversary medals were presented.
The participants in the meeting were presented with the commemorative publication prepared for the 75th Anniversary of the Great Victory "On Diplomatic Fronts.1941-1945", which included unique archival documents on the contribution of Soviet diplomacy to the defeat of fascism.