The CSTO Secretary General visited the Tajik-Afghan border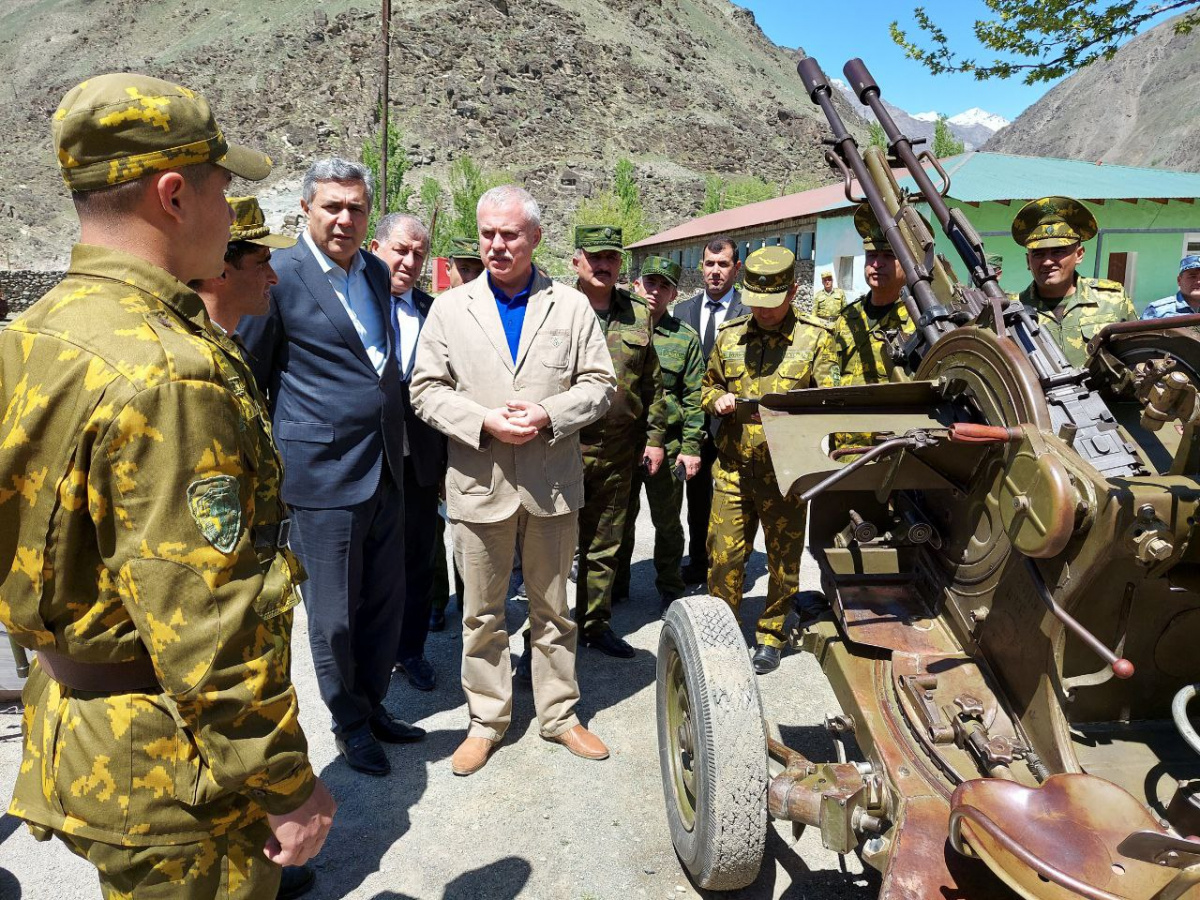 24.04.2021
On April 23-24, 2021, the CSTO Secretary General Stanislav Zas, at the invitation of the President of the Republic of Tajikistan Emomali Rahmon, visited the parts of the State border of the Republic of Tajikistan with Afghanistan in the Shuraabad and the Kalaikhumb directions.
S. Zas got acquainted with the arrangement of the border infrastructure and equipping the units of the Border Troops of the State Committee for National Security of the Republic of Tajikistan with weapons, military equipment and technical means of border protection.
The CSTO Secretary General visited a Tajik woman wounded by fire from the neighboring side at the hospital and visited the memorial to the fallen border guards.
This trip was organized by the Tajik side in the framework of the preparation of the draft Special Interstate Policy of the Collective Security Treaty Organization to strengthen the parts of the Tajik-Afghan border.
_________________________________________________________
The CSTO Press Secretary Vladimir Zaynetdinov
+7-495-795-27-10
+7-495-621-33-23-tel/fax