The CSTO Secretary General Imangali Tasmagambetov held a meeting with the UN Under-Secretary-General for Political and Peacebuilding Affairs Rosemary DiCarlo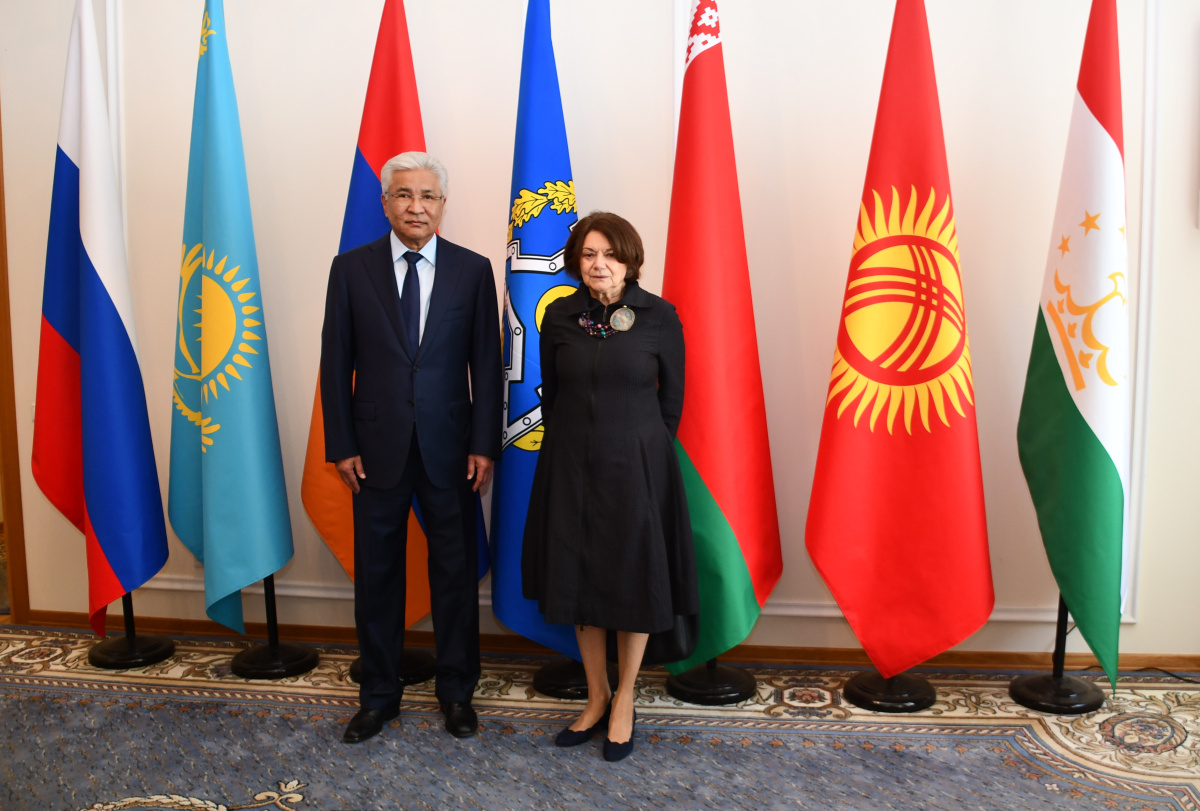 16.06.2023
On June 16, 2023, the CSTO Secretary General Imangali Tasmagambetov received at the headquarters of the Organization the UN Under-Secretary-General for Political and Peacebuilding Affairs Rosemary DiCarlo, who is on a visit to Moscow.
A thorough exchange of views took place on a wide range of issues of mutual interest. The parties highly appreciated the cooperation established between the CSTO Secretariat and the relevant structures of the UN Secretariat, which is concrete and constructive. Particular attention was paid to the participation of the CSTO Secretariat in the international discussion "A New Agenda for Peace" - an initiative of the UN Secretary-General Antonio Guterres.
Considerable attention was paid to regional problems in the CSTO area of responsibility, as well as the prospects for strengthening cooperation with the UN Regional Center for Preventive Diplomacy for Central Asia.
The progressive development of working contacts between the two organizations in the field of maintaining international peace and security, including the fight against terrorism, drug trafficking, cross-border crime and illegal migration, was noted. The prospects for intensifying cooperation on peacekeeping issues were considered, including the prospects for integrating the collective peacekeeping potential of the CSTO into peacekeeping operations conducted in accordance with the mandate of the UN Security Council.
As a result of the conversation, the mutual disposition to further develop the interaction of the CSTO with the UN on the basis of the joint Declaration on Cooperation of March 18, 2010 was confirmed.
Go back