The CSTO Secretary General Stanislav Zas held meetings with the Chief of the General Staff and the Secretary of the Security Council of Kyrgyzstan in Bishkek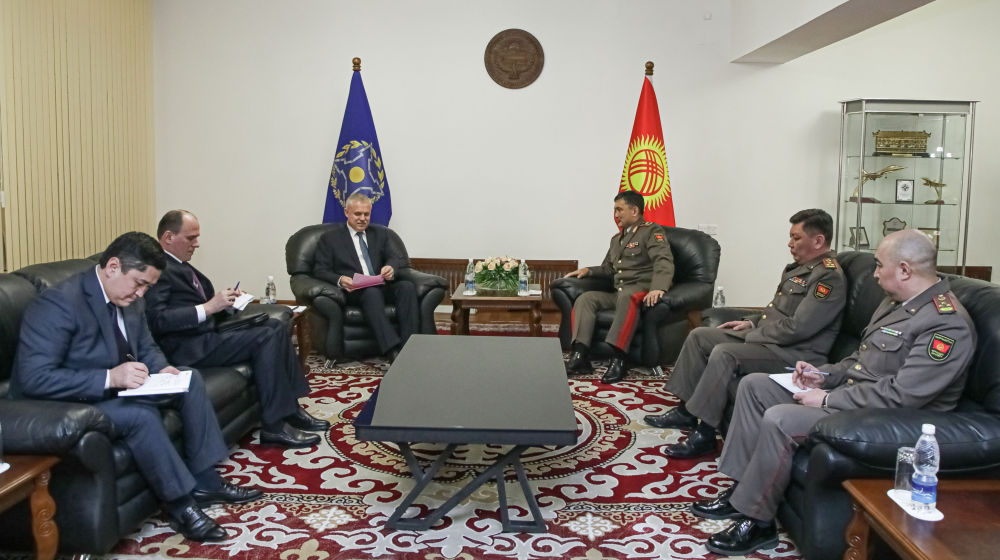 27.01.2021
On January 27, this year, in Bishkek, the CSTO Secretary General Stanislav Zas had a meeting with the Chief of the General Staff of the Kyrgyz Republic, Major General Taalaibek Omuraliev. In the course of the meeting, issues of military cooperation between the Kyrgyz Republic in the CSTO format, improving the control system of the CSTO Collective Forces (troops) and measures for their joint operational and combat training, as well as the improvement and development of the CSTO Peacekeeping Forces were discussed.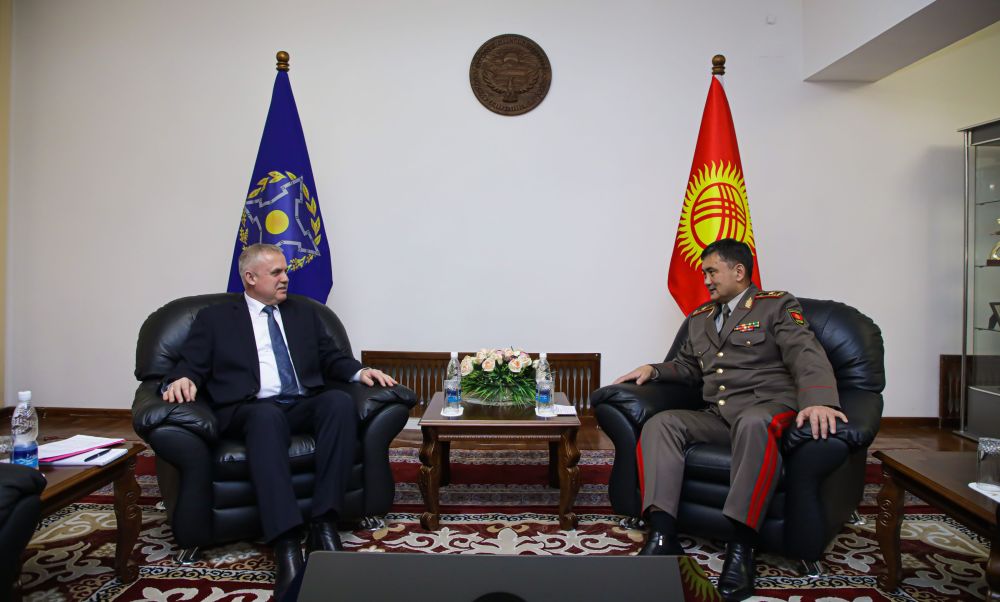 T. Omuraliev said that the General Staff of the Armed Forces of the Kyrgyz Republic was fully ready to work on building an effective system of collective security and ensuring stability in the area of responsibility of the organization.
On the same day, Stanislav Zas also had a meeting with the Secretary of the Security Council of the Kyrgyz Republic Ryskeldi Musaev. The CSTO Secretary General and the Head of the Kyrgyz Security Council discussed measures to counter challenges and threats to be undertaken in the CSTO format in 2021, as well as a set of measures to implement the Anti-Drug Strategy of the CSTO member states for 2021-2025, adopted in December (2020) sessions of the Collective Security Council.
______________________________________________________________________
The CSTO Press Secretary Vladimir Zaynetdinov
+7-495-795-27-10
+7-495-621-33-23-tel
E-mail: odkb-pressa@gov.ru