The delegation of the Secretariat of the Collective Security Treaty Organization, headed by the CSTO Deputy Secretary General Valery Semerikov, takes part in the events of the UN Online Week of Fight against Terrorism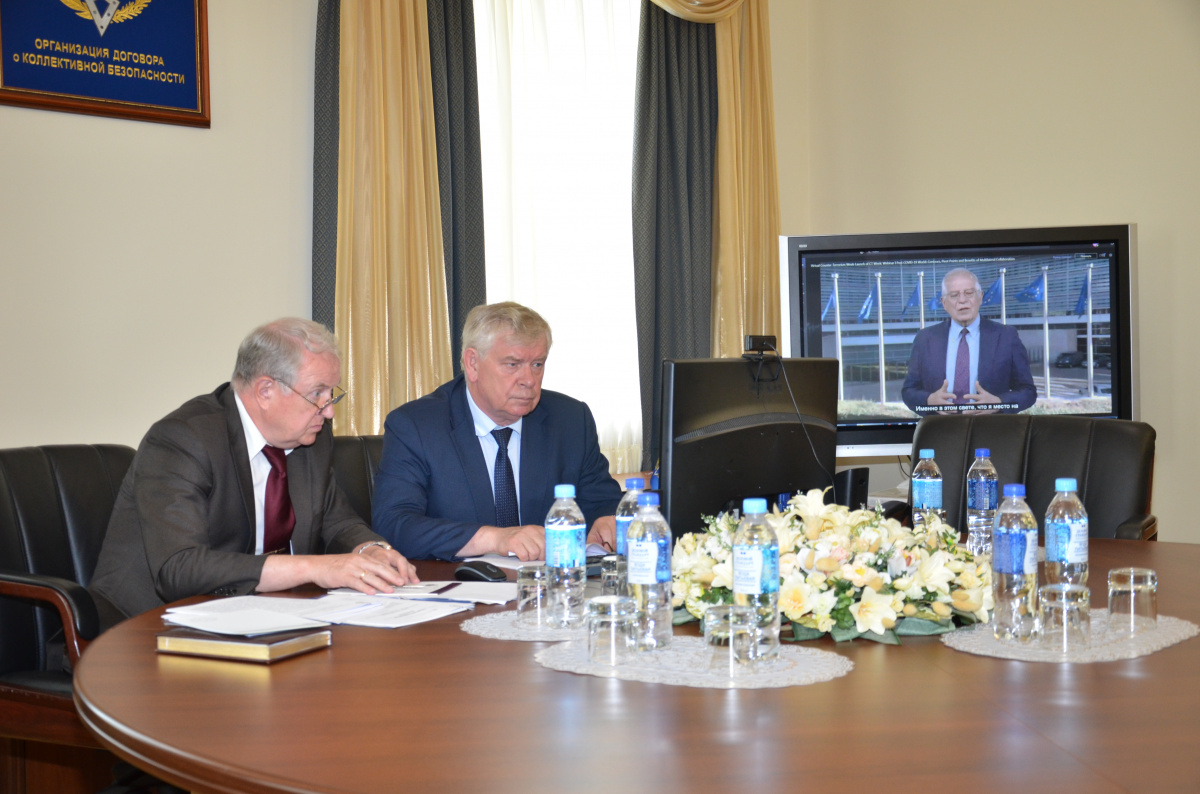 06.07.2020
On July 6, 2020, the "Online Week of Fight against Terrorism" opened - a series of webinars conducted under the auspices of the UN Counter-Terrorism Directorate and interactive discussions on the strategic and practical tasks of countering terrorism in a global pandemic. The program of video events will continue until July 10.
The Secretary-General of the United Nations, Antonio Guterres, addressed the participants with an opening statement. He emphasized the essentiality of consolidating efforts of the international community in the battle against attempts of international terrorist groups to take advantage of the unprecedented challenges posed by the COVID-19 pandemic to achieve its goals. At the meetings of the first day, presentations were made by the leaders of a number of specialized structures of the world organization.
In the course the Week, it is necessary to discuss the changes taking place in the world under the influence of the pandemic, in the projection on the main practical aspects of the fight against international terrorism, to hear authoritative experts.
A delegation of the Secretariat of the Collective Security Treaty Organization, headed by the Deputy Secretary General of the Organization V.A. Semerikov, takes part in the events of the Online Week.