The CSTO Permanent Council reviewed proposals for the development of a targeted program to strengthen the Tajik-Afghan border.
15.01.2019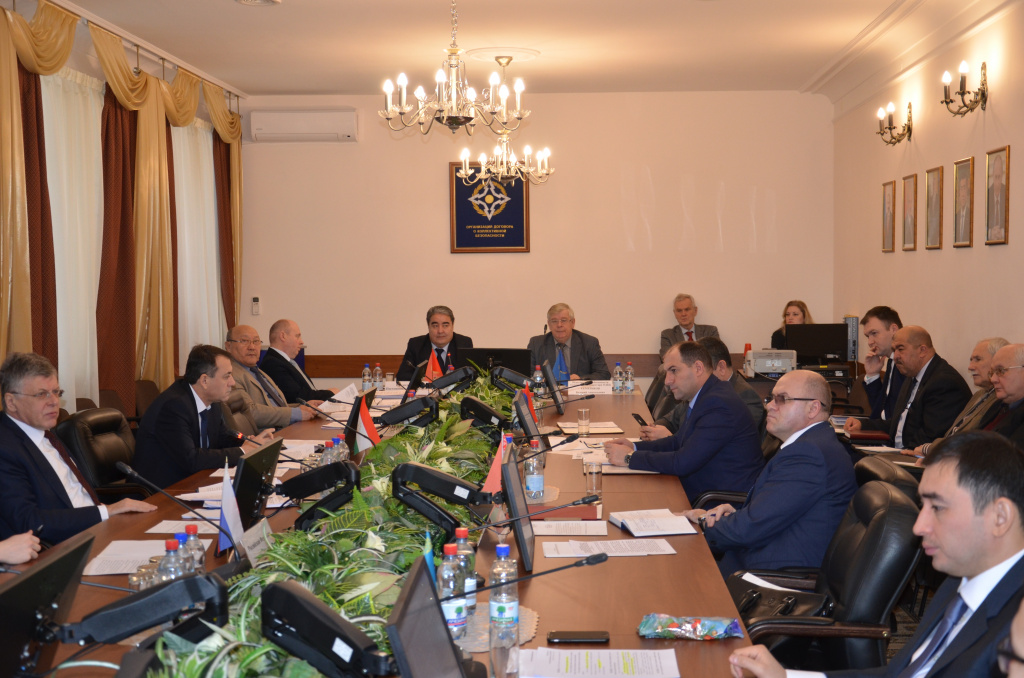 January 15th of this year A meeting of the Permanent Council of the Collective Security Treaty Organization was held under the chairmanship of Aman Mambetseitov, Permanent and Plenipotentiary Representative of the Kyrgyz Republic, in which Valery Semerikov, Acting Secretary General of the CSTO, took part.
A draft Proposal for the development of a draft Target Interstate Program of the Collective Security Treaty Organization to strengthen sections of the Tajik-Afghan border was considered. It was decided to send this document to domestic approval.
During the meeting of the CSTO Permanent Council, authorized representatives discussed and finalized the draft List of topics for joint statements in 2019. A draft Statement on the Formation of a Single and Indivisible Security Space was also reviewed. Work on these documents will continue at subsequent meetings of the Permanent Council.
________________________________________________________
CSTO spokesman Vladimir Zainetdinov
             + 7495-795-27-10,
             + 7495-621-33-23-tel / fax
              odkb-pressa@gov.ru