RIA NOVOSTI news agency: The CSTO Secretary General commented on US withdrawal from the Treaty on Open Skies
03.06.2020
16:21 03.06.2020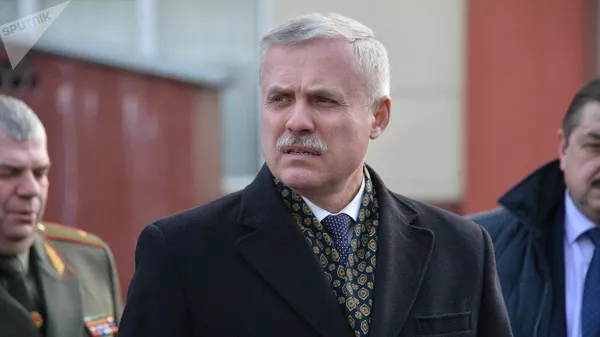 © Sputnik / Viktor Tolochko
Stanislav Zas. Archival photo

MOSCOW, June 3 - RIA Novosti news agency. The Secretary General of the military-political bloc Stanislav Zas told RIA Novosti news agency that the Collective Security Treaty Organization (CSTO) expected that the United States would revise its decision to withdraw from the Treaty on Open Skies within six months, this step by Washington is galling and would seriously damage the system of control over military activities.
"The US decision to withdraw from the Treaty on Open Skies is galling and will certainly cause serious damage not only to the system of control over military activities, but to the entire international security system as a whole. In our estimation, this step undermines trust between states and significantly reduces the level of transparency on the European continent, " Zas said.
According to him, the Treaty provides transparency and predictability in the field of arms control.
"We hope that over the remaining six months, the leadership of the United States will be able to reconsider its decision, and thereby make a significant contribution to strengthening European and global security and stability," he stressed.
US President Donald Trump previously announced his country's withdrawal from the Treaty, accusing Russia of violating the Treaty, which allows verification of military movements and arms limitation measures of the countries that signed it. Russia has denied US allegations of the Treaty violation.
The Treaty on Open Skies was signed in 1992 and has become the one of the confidence-building measures in Europe after the Cold War. It has been operating since 2002 and allows participating countries to openly collect information about each other's armed forces and activities. The 34 states are the parties to the Treaty.
Go back