MIR-24 tv channel: Emomali Rahmon has discussed with the CSTO Secretary General issues of collective security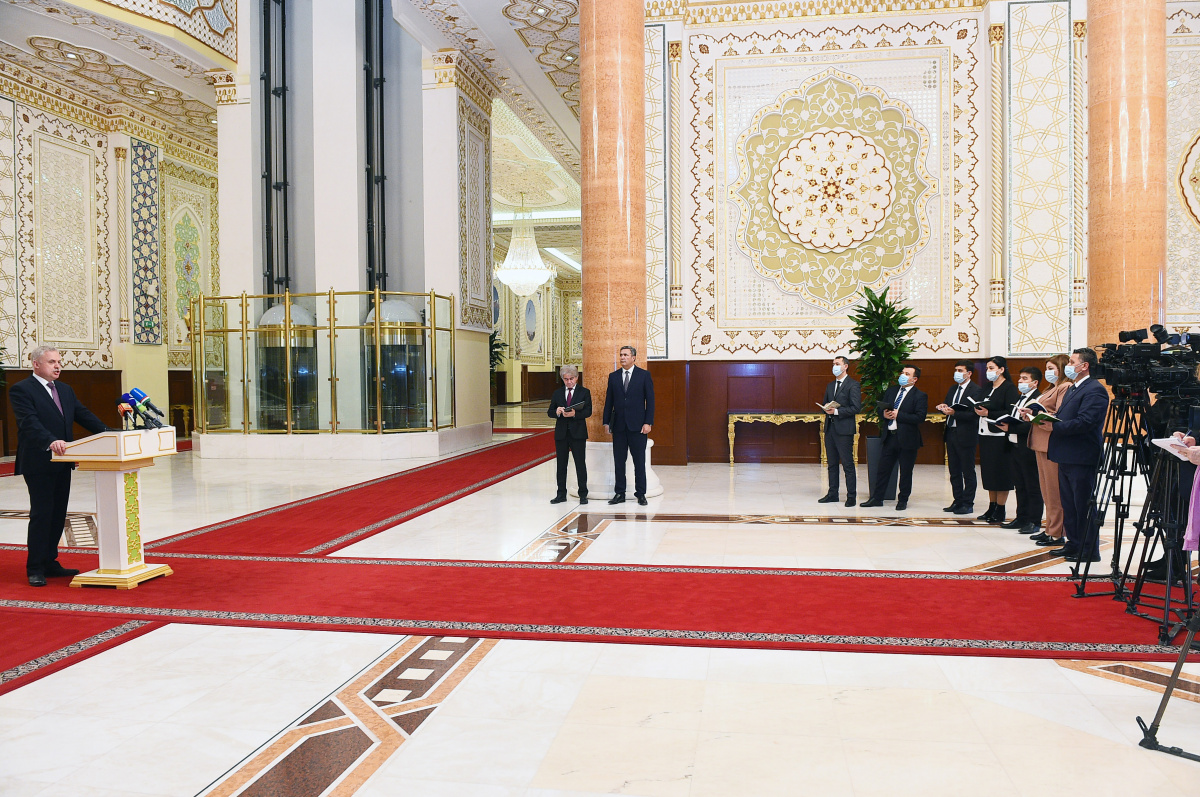 19.02.2021
1
8:59 18/02/2021
The issues of collective security within the framework of the CSTO were discussed by the President of the Republic of Tajikistan Emomali Rahmon and the Secretary General of the Organization Stanislav Zas. This year the Republic of Tajikistan is chairing the CSTO.
"The difference between this year from the last year is that we hope and are going to hold all the main events in person. And most of these events will take place on the territory of the Republic of Tajikistan. The situation that is developing with the pandemic in our countries, and even more so in the Republic of Tajikistan, favors this. Therefore, we are planning, starting from April, a whole series of events in the CSTO format. Gradually, with a cumulative result, so that by the autumn we will be able to attend our main, largest events," Stanislav Zas noted.
During the conversation, special attention was paid to the situation in Afghanistan, the threats of terrorism and extremism, as well as organized crime and drug trafficking. Emomali Rahmon noted the need to strengthen the CSTO.