Operational duty shifts of defense agencies and ministries of emergency situations of the CSTO member States practiced joint exercise settings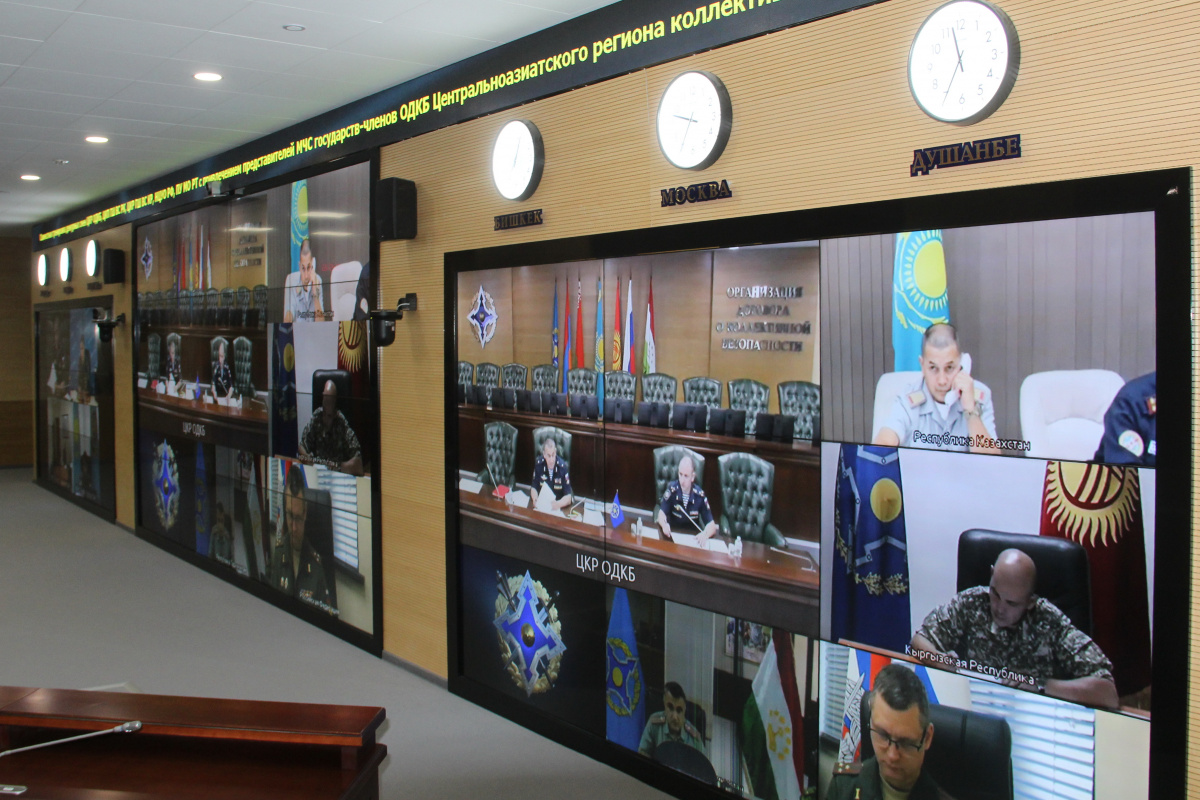 26.06.2021
On June 25, this year, a joint training of duty shifts with defense and emergency ministries of the CSTO member States was held to practice the actions of duty shifts during an incident on the state border of one of the CSTO member States in the Central Asian region. According to the training plan, the emergency situation was caused by terrorist actions and was accompanied by a large-scale spill of an emergency chemical hazardous substance, which required the prompt involvement of rescue units.
Representatives of the CSTO Crisis Response Center, the Central Command Post (National Defense Management Center) of the General Staff of the Armed Forces of the Republic of Kazakhstan, the Crisis Response Center of the General Staff of the Armed Forces of the Kyrgyz Republic, the National Defense Management Center of the Russian Federation and the Command Post of the Ministry of Defense of the Republic of Tajikistan participated in the videoconference training. For the first time, operational duty shifts of the Ministries of Emergency Situations of the CSTO member States of the Central Asian region participated in this work.
Summarizing the results of the training, the head of the CSTO Crisis Response Center, Major General Arsen Rakhmanov noted that the actions of the duty shifts in identifying emergencies were practiced in real time in accordance with the work algorithms of the duty shifts. Information exchange between the authorities involved in the training was successfully carried out, time indicators of work algorithms of duty shifts in case of crisis situations were clarified.
Go back