27.09.2018
The CSTO Permanent Council agreed on a draft decision of the Council of Ministers of Foreign Affairs and the Council of Ministers of Defense on the draft agenda of the regular session of the Collective Security Council
The CSTO Permanent Council agreed on a draft decision of the Council of Ministers of Foreign Affairs and the Council of Ministers of Defense on the draft agenda of the regular session of the Collective Security Council
27.09.2018
On September 27, 2018, a meeting of the CSTO Permanent Council was held under the chairmanship of the Permanent Representative of the Republic of Kazakhstan, Zhanybek Imanaliev, which was also attended by Deputy Secretary General Alymbay Sultanov, Secretariat staff and representatives of the CSTO Joint Staff.
Draft documents on joint measures to counter illegal migration, as well as improving the activities of the CSTO Crisis Response Center were reviewed.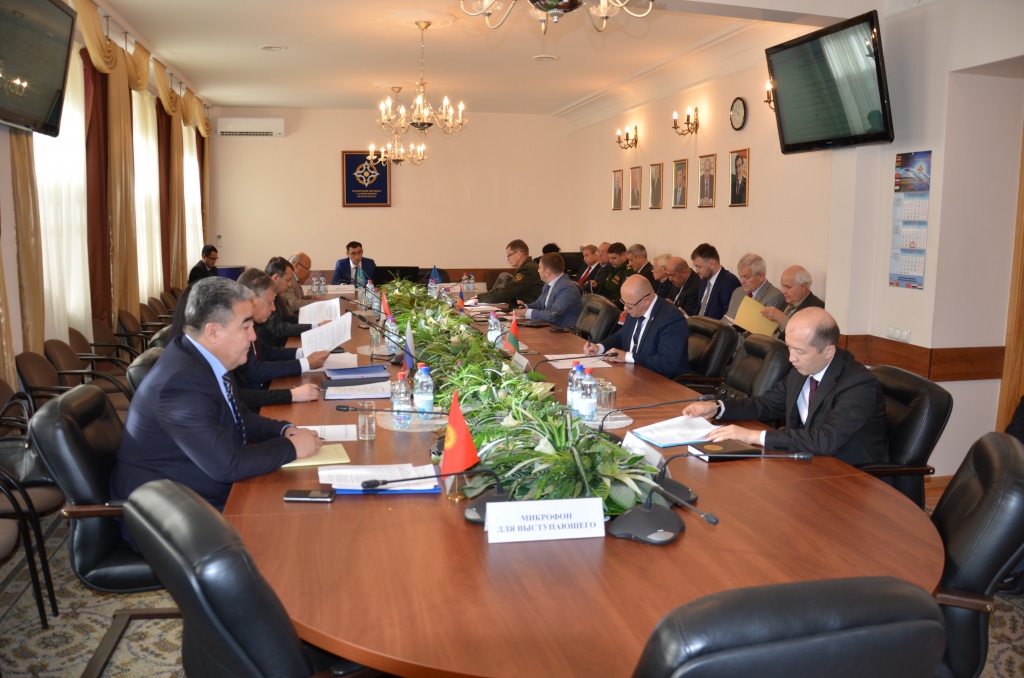 Work continued on draft political documents, including the CSTO CSC Declaration and statements on coordinated counter-terrorism measures and countering illegal migration.
A draft decision of the Council of Ministers of Foreign Affairs and the Council of Ministers of Defense on the draft Agenda for the next session of the CSTO CSTO was agreed.
An exchange of views took place on the improvement of information support for the activities of the Organization, including the CSTO Permanent Council.
_________________________
CSTO Press secretary Vladimir Zainetdinov
+ 7495-795-27-10,
+ 7495-621-33-23-tel / fax