The Head of the CSTO mission advance team met with the Armenian Defense Minister in the Republic of Armenia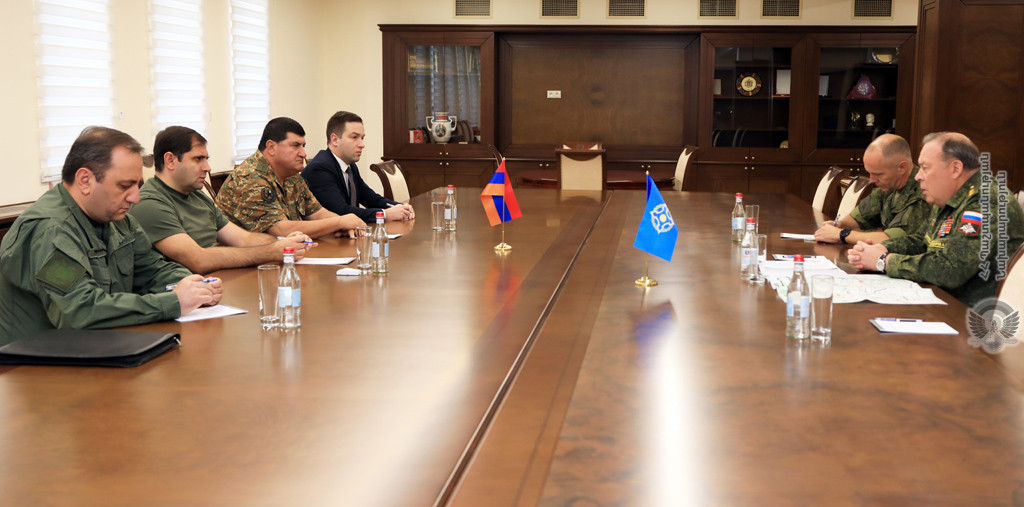 19.09.2022
On September 19, this year, the Ministry of Defense of the Republic of Armenia hosted a meeting on the results of the work of the advance team of the CSTO Mission to the Republic of Armenia.
Colonel General Anatoly Sidorov, who heads the advance team, briefed the Armenian Defence Minister Suren Papikyan on the results of the analysis of the situation in certain border areas between Armenia and Azerbaijan, the main conclusions and proposals for appropriate measures.
A frank and constructive exchange of views took place. The proposals drawn up by the advance group were aimed at de-escalation of the tension.
After the meeting the group left for Moscow.
Go back