The CSTO Permanent Council has considered the Plan of consultations on foreign policy, security and defense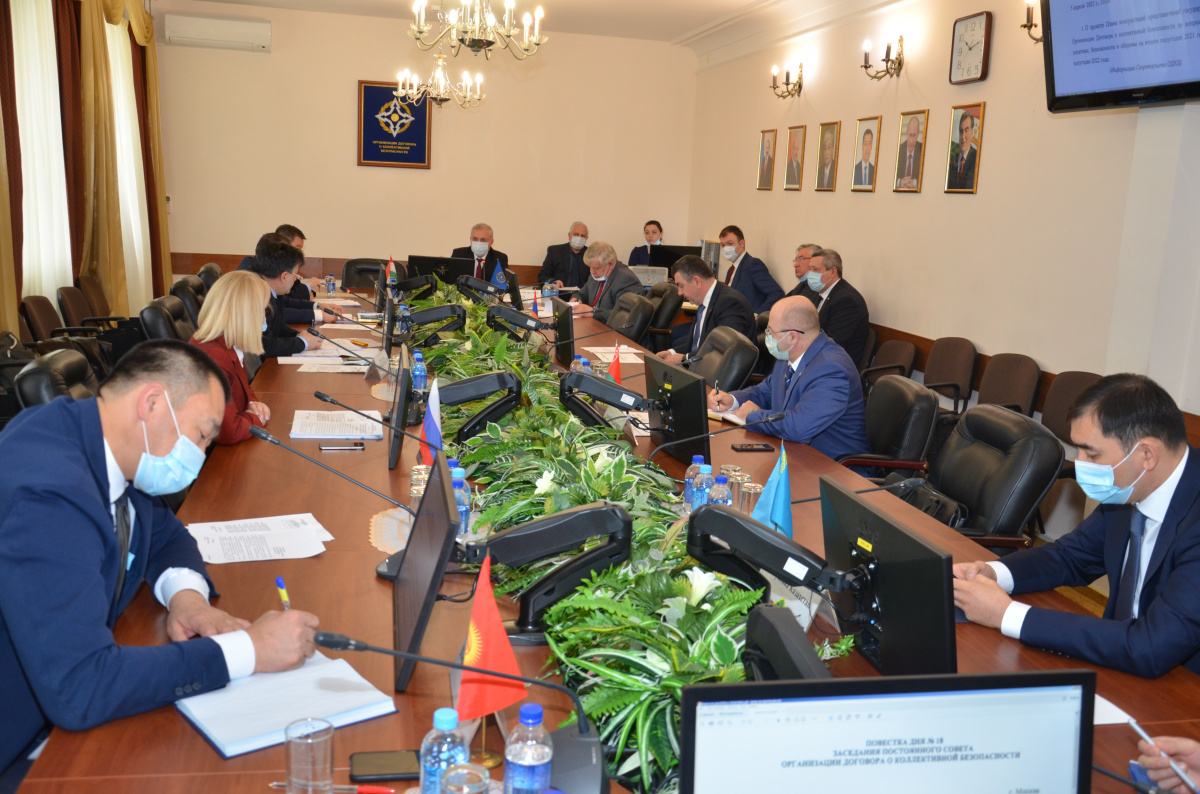 05.04.2021
On April 5, this year, under the chairmanship of the Permanent Representative of the Republic of Tajikistan Hasan Sultonov, a meeting of the Permanent Council of the Collective Security Treaty Organization was held in person. The CSTO Secretary General Stanislav Zas took part in the meeting.
In preparation for the upcoming in April and May, this year, meetings of the Organization's statutory bodies, the Plan of consultations of representatives of the CSTO member states on foreign policy, security and defense for the second half of 2021 - the first half of 2022, as well as the Action Plan dedicated to the 30th anniversary of the signing of the Treaty on Collective Security and the 20th anniversary of the Collective Security Treaty Organization have been considered.
A number of other documents were also considered. Work on the above plans and documents will continue at subsequent meetings of the CSTO Permanent Council.
__________________________________________
The CSTO Press Secretary Vladimir Zaynetdinov
+7495-795-27-10,
+7495-621-33-23-tel/fax
Go back