Delegation of the CSTO working bodies has arrived in Lebanon to familiarize with activities of the UN peacekeeping mission "UNIFIL"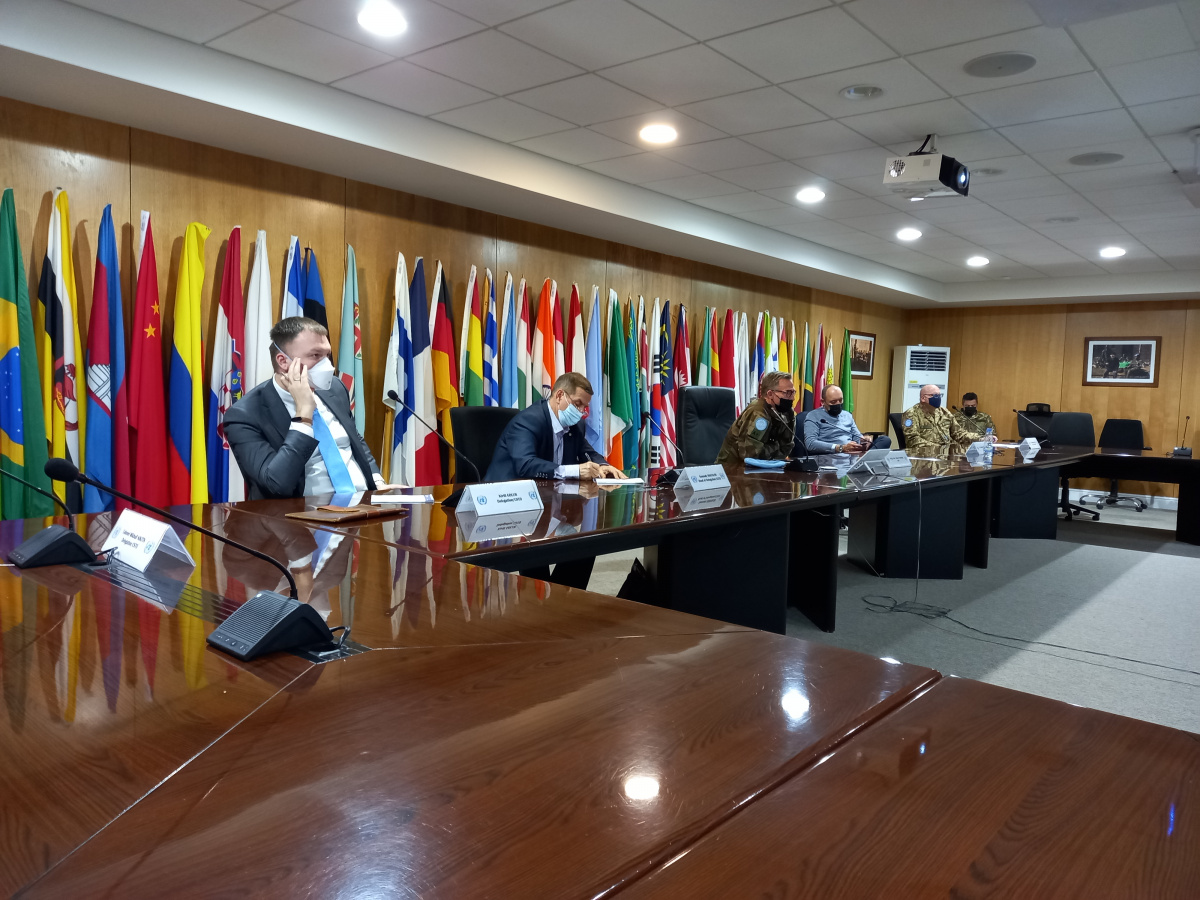 08.12.2021
From December 5 to 9, 2021, representatives of the CSTO Secretariat and the CSTO Joint Staff are on a working trip to the UN peacekeeping mission "UNIFIL" in the Republic of Lebanon - THE UNITED NATIONS INTERIM FORCE IN LEBANON (UNIFIL), which has been there since 1978.
This agreement was reached following talks between the CSTO Secretary General Stanislav Zas and UN Under-Secretary-General for Peacekeeping Operations Jean-Pierre Lacroix in June of this year.
The CSTO is currently working actively to integrate CSTO peacekeeping capabilities into the UN peacekeeping activities, which is one of the Organization's priorities. The main purpose of the visit is to familiarize with the activities of the UN mission "UNIFIL", to study the specifics of carrying out peacekeeping tasks by multinational peacekeeping contingents. He had working meetings with Jack Christofides, the Acting Head of the UN Mission in Lebanon and Brigadier General Hubert Gomart, the Chief of Staff of the UN Interim Force in Lebanon. The parties exchanged views on possible areas of cooperation in peacekeeping.
In the course of the briefings at the headquarters of the Mission, the "UNIFIL" specialists informed about the Mission structure and the main tasks of peacekeepers in the zone of peacekeeping operation.
The CSTO representatives also visit peacekeeping contingents, including those formed by servicemen of the CSTO member States - the Republic of Armenia, the Republic of Belarus and the Republic of Kazakhstan.
Consultations and exchange of experience on issues of practical interest are envisaged with the commanders of peacekeeping mission sectors and peacekeeping contingents. In particular, the issues of the conditions of functioning and interaction of national peacekeeping contingents, specifics of their training, logistical and legal support, equipping with compatible weapons and military equipment, and a number of other issues will be discussed.
_____________________________
The CSTO Press Secretary
Vladimir Zaynetdinov
+7 495-795-27-10
+7 495-621-33-23
Go back