Accreditation of media to the International Conference of the Collective Security Treaty Organization "On the role and nature of interaction between international and regional organizations in the fight against international terrorism", October 30, 2019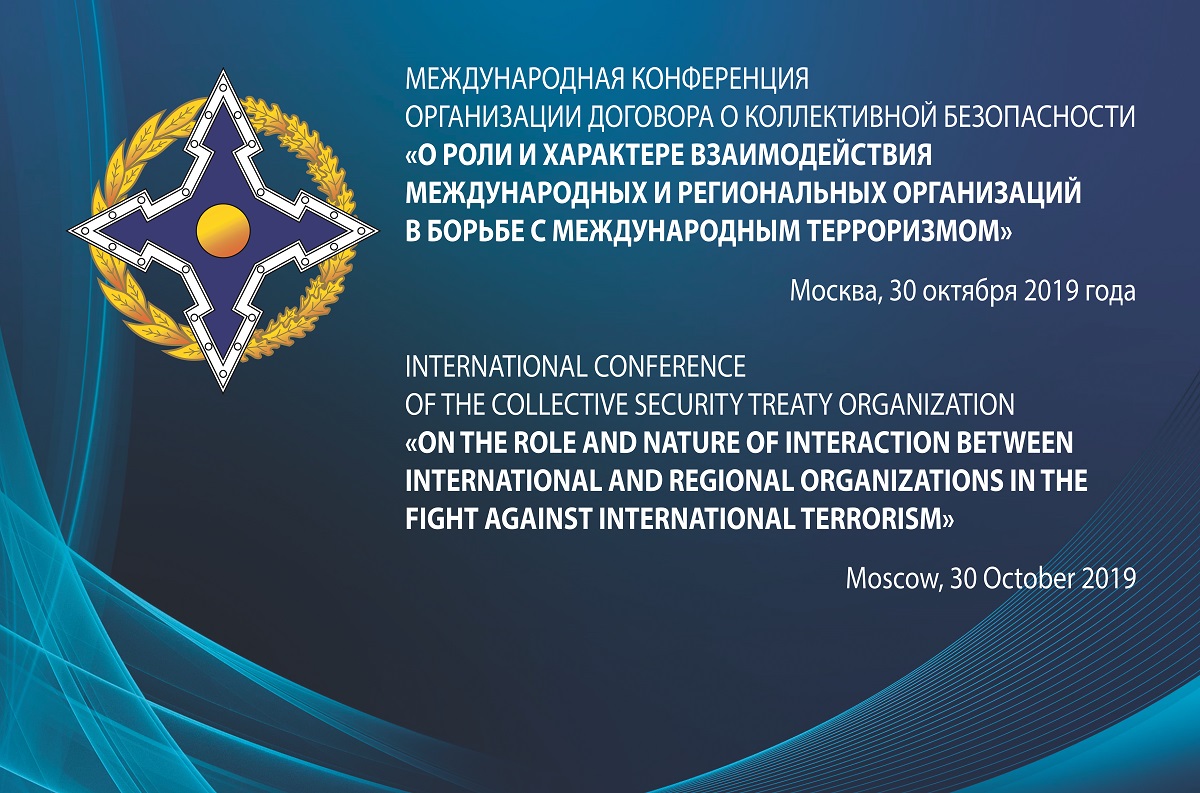 21.10.2019
On October 30, 2019, Moscow will host the International Conference "On the role and nature of interaction between international and regional organizations in the fight against international terrorism", organized by the Secretariat of the Collective Security Treaty Organization. The event will be held in the Cultural Center of Main Administration for Service of Diplomatic Corps under the Ministry of Foreign Affairs of Russia at the address: st.Olof Palme, 5, Moscow.
Representatives of the leadership of the UN Counter-Terrorism Security Office and other relevant structural units of the UN, OSCE, International Committee of the Red Cross (ICRC), International Organization for Migration (IOM), Interpol, the Eurasian Group on Countering the Legalization of Criminal proceeds and Financing of Terrorism (EAG), Executive Committee of the CIS, the Antiterrorist Center of the CIS member states, Secretariat and the SCO Regional Anti-Terrorist Structure, Conference on Interaction and Confidence-building Measures in Asia will take part in the Conference. Representatives of the Secretariat for the CSTO Parliamentary Assembly will also take part in the Conference.
An important area of the forum's work will be the discussion of the implementation of the UN Global Counter-Terrorism Strategy, the developing international cooperation in the global security system, and omproving mechanisms to counter the challenges of international terrorism and related extremism.

All media must be accredited before October 29, 2019 by e-mail odkb-pressa@gov.ru, i.steperenkova@odkb-csto.org
Contacts of responsible persons:
- The CSTO Press Secretary Zaynetdinov Vladimir Faridovich +7-621-33-23, +7495-795-27-10;
- The Secretariat consultant Steperenkova Irina Petrovna +7-621-31-09
Go back