The CSTO Secretariat held consultations on the agendas of the upcoming session of the Collective Security Council and meetings of the CMFA, CMD and CSSC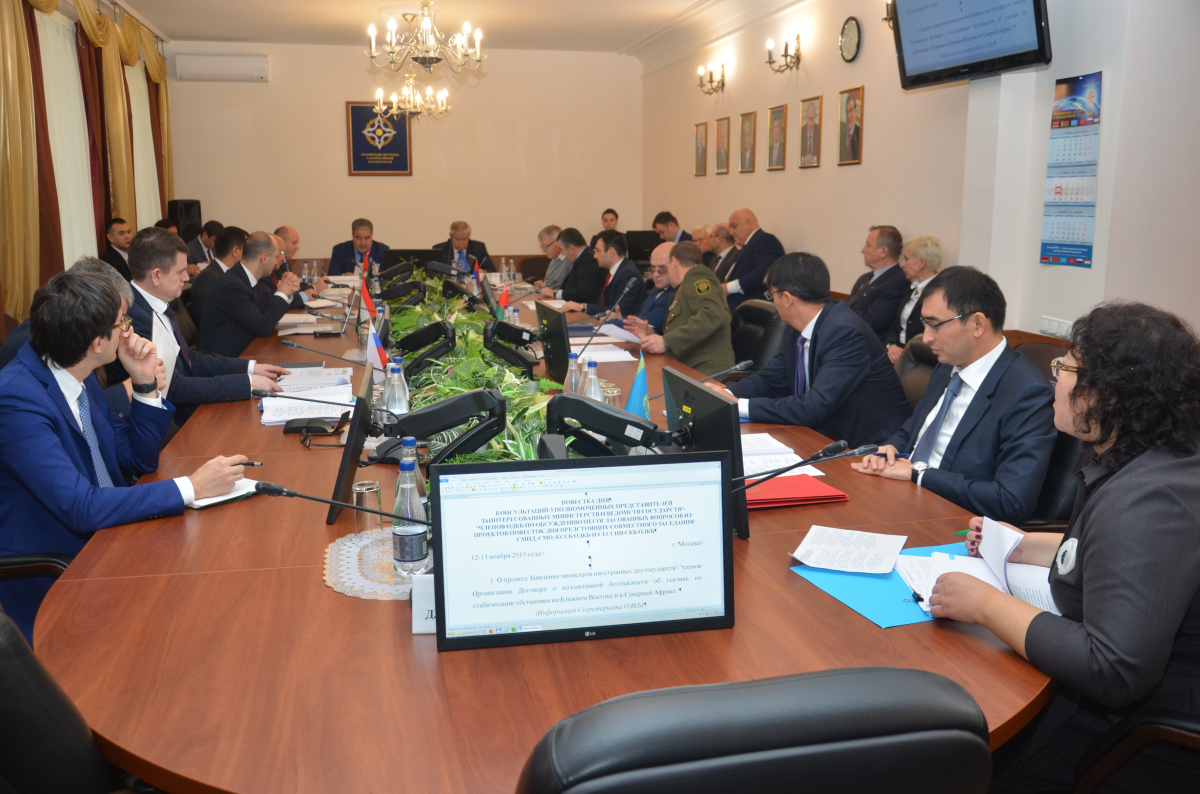 13.11.2019
November 12-13 this year under the chairmanship of the Permanent and Plenipotentiary Representative of the Kyrgyz Republic, Aman Mambetsseitov, consultations were held between authorized representatives of the CSTO member states on discussing issues from the draft agendas coming up in Bishkek on November 27-28 in a joint meeting of the The Council of Ministers of Foreign Affairs, The Council of Ministers of Defense, The Committee of Secretaries of the Security Council, and the CSTO Collective Security Council session.
The consultations were attended by the CSTO Acting Secretary General, Valery Semerikov.
10 draft documents were considered, according to which it was decided to include them for consideration on the agenda of the next meeting of the CSTO Permanent Council, scheduled for November 14.
________________________________
The CSTO Press Secretary
Vladimir Zaynetdinov

+7495-795-27-10
+7495-621-33-23-tel/fax