The President of the Republic of Belarus Alexander Lukashenko held a meeting with the CSTO Secretary General Stanislav Zas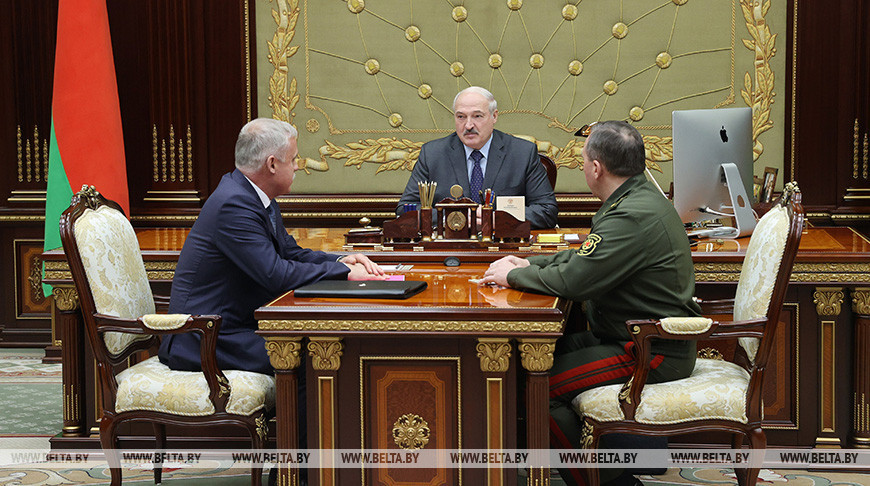 15.10.2020
October 15, Minsk / Corr. BELTA news agency /. The President of the Republic of Belarus Alexander Lukashenko considers the Collective Security Treaty Organization to be an important structure that needs to be developed. The head of state said this today at a meeting with with the CSTO Secretary General Stanislav Zas, BELTA news agency informs.
"The events we have in August and the reaction, first of all, of Russia to these events, testifies that this organization is very important and we need to develop it. In a conversation with Putin, I just said this: now we probably realized what the CSTO is and why do we need this organization," Alexander Lukashenko said.
The President recalled: several years ago a new military doctrine was adopted in the Republic of Belarus, which takes into account such phenomena as hybrid war and color revolution. "Something like this could have been in the Republic of Belarus, so we were forced to react, including demonstrating strength. We looked at our entire western region, took aim, speaking in a military manner, it probably made sense out there, outside the country, that we enough strength and we can respond very seriously. Therefore, there will be the CSTO, we will be very actively involved in this. And even it is not convenient for someone we will work – the president has said.
"Therefore, we would very much like the Secretary General to take the position that we agreed on during the Belarusian leadership in the CSTO and to push the CSTO members to work more efficiently. There will be absolute support from our side," Alexander Lukashenko stressed.
https://www.belta.by/president/view/lukashenko-odkb-vazhnaja-organizatsija-kotoruju-neobhodimo-razvi...

Go back