At a meeting of the CSTO Permanent Council, a draft Action Plan for implementing the decisions of the November session of the CSTO Collective Security Council and the priorities of Russia proposed for the period of the chairmanship was agreed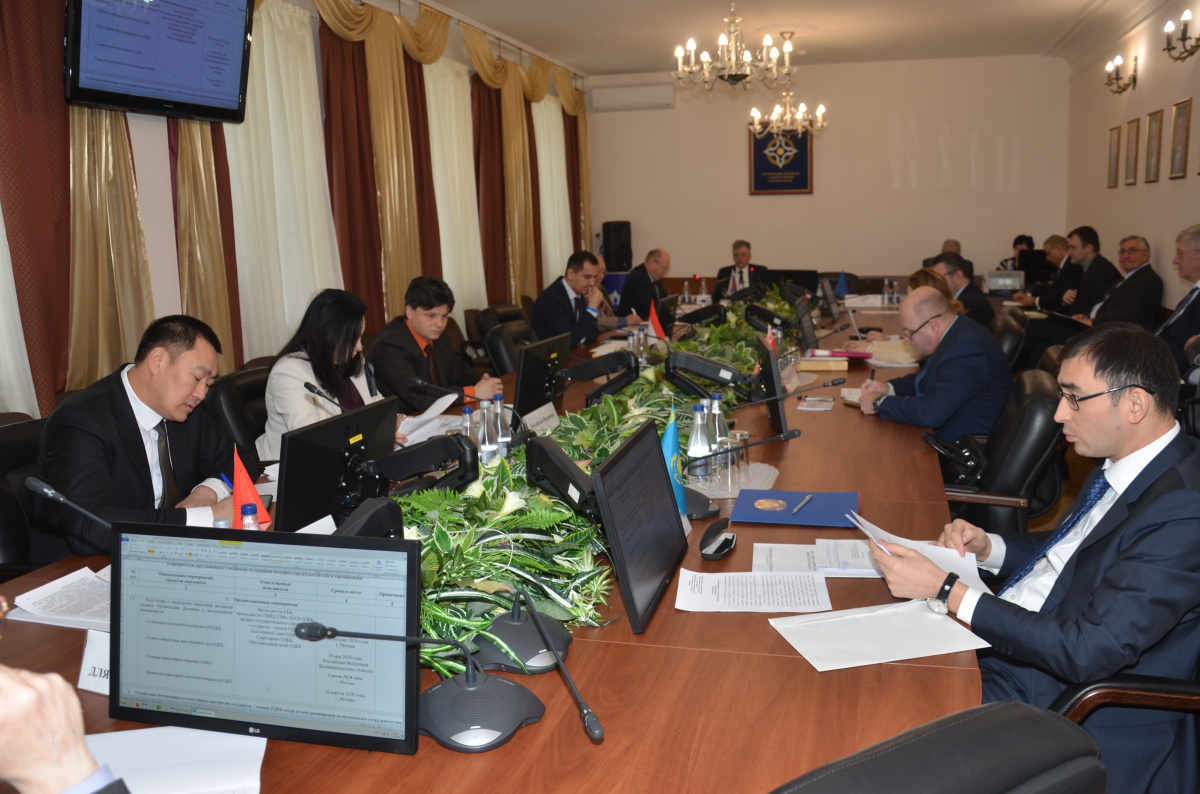 12.02.2020
On February 11, this year, under the chairmanship of the Permanent and Plenipotentiary Representative of the Russian Federation Andrei Shvedov, the regular, eighth in this year meeting of the Permanent Council of the Collective Security Treaty Organization was held.
The draft Action Plan for the implementation of the decisions of the November (2019) session of the CSTO Collective Security Council and the priorities proposed by the Russian Federation for the period of its chairmanship was finalized and agreed upon. The draft document is sent for approval to the Chairman of the CSTO Collective Security Council, President of the Russian Federation V. Putin.
Other issues of the Organization's activities were considered. In particular, the CSTO Permanent Council began work on a draft Joint Statement "On Confirming Commitment to the Purposes and Principles of the UN Charter".
___________________________________________________________________________
The CSTO Press Secretary Vladimir Zaynetdinov
+7495-795-27-10,
+7495-621-33-23-tel/fax
Go back