CSTO Secretary General Stanislav Zas met with UN Under-Secretary General for Peacekeeping Operations - Head of the UN Department of Peacekeeping Operations Jean-Pierre Lacroix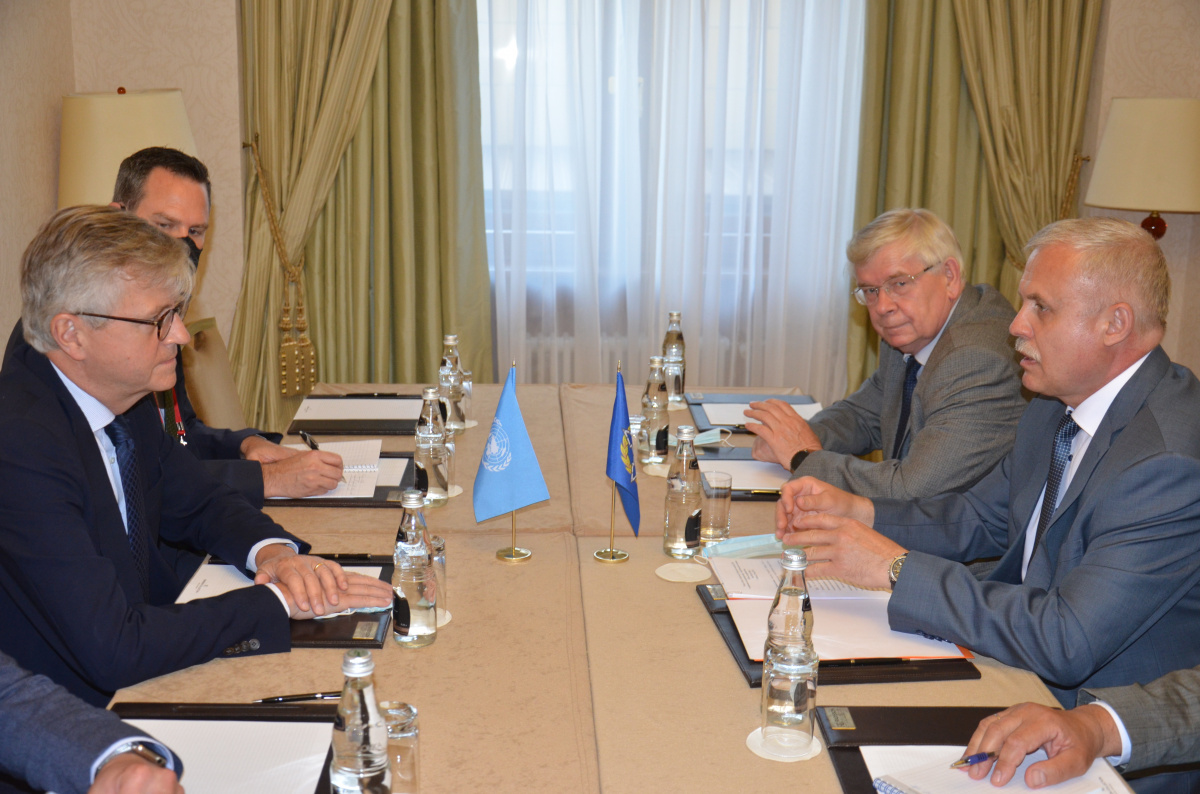 22.06.2021
June 22, 2021, a working meeting of the CSTO Secretary General Stanislav Zas took place in Moscow with the UN Deputy Secretary General for Peacekeeping Operations - Head of the UN Department of Peacekeeping Operations Jean-Pierre Lacroix, who arrived in the Russian capital on a visit.
Stanislav Zas noted that the UN is the main international partner of the CSTO. "This is determined both by the unique position of the World Organization and the coincidence of the basic principles and goals of the UN and the CSTO, including equality and self-determination of peoples, maintaining international peace and security, and taking effective collective measures to prevent and eliminate threats to peace," he said. Interaction in conducting peacekeeping operations is regarded as one of the most important practical directions of cooperation with the UN in the long term, the CSTO Secretary General stressed.
Stanislav Zas and Jean-Pierre Lacroix exchanged assessments regarding the compliance of the peacekeeping practices of the CSTO member states with the requirements and standards of the UN, including the creation of a mechanism for the involvement of the CSTO peacekeeping forces in the UN peacekeeping activities. Jean-Pierre Lacroix's attention was drawn to the high level of professional, technical and staff readiness of the CSTO Peacekeeping Forces, the constant process of improving their structure, composition and readiness.
The parties expressed their readiness for further productive contacts on issues of mutual practical interest.
Go back