The CSTO Secretary General Stanislav Zas had a meeting with Swiss Ambassador to Russia Christine Marty Lang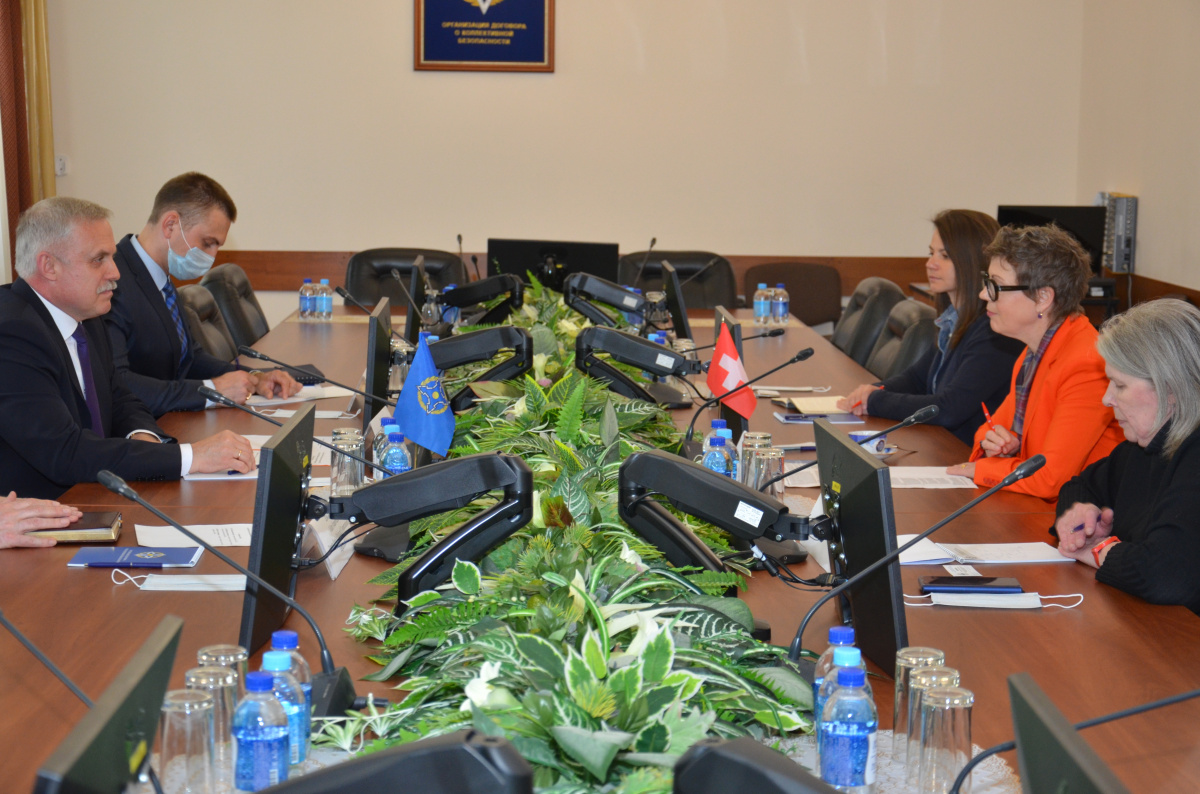 31.05.2021
On May 31, 2021, the CSTO Secretary General Stanislav Zas received Swiss Ambassador to the Russian Federation Christine Marty Lang, who has recently started her work in Moscow.
Upon the Ambassador's request, the CSTO Secretary General shared his assessments of the situation in the East European, Caucasus and Central Asian regions of CSTO collective security and the measures undertaken by the CSTO to prevent and resolve conflict situations, combat modern challenges and threats. The CSTO cooperation with such international organizations as the UN, the OSCE, the CIS and the SCO was also noted.
The importance of consolidating the efforts of the world community to strengthen international peace and security and to counter terrorism, drug trafficking, and information technology crimes was emphasized.
The readiness for further contacts in order to continue the exchange of views on issues of mutual interest was expressed.
_________________________________________________________
The CSTO Press Secretary Vladimir Zaynetdinov
+7-495-795-27-10
+7-495-621-33-23-tel/fax
E-mail: odkb-pressa@gov.ru
Go back