150 children of "Mother Tonya"
03.03.2020
The other day, a message came from the city on the Neva: "In honor of the 75th anniversary of the Great Victory in the Great Patriotic War, a monument to the Kyrgyz girl Toktogon Altybasarova from the village of Kurmenty, Issyk-Kul Region, who sheltered and saved 150 children of the besieged Leningrad in 1942, will be erected in St. Petersburg".
We were interested in this information. Of course, we wanted to find out who Toktogon Altybasarova was, how it turned out that a hundred and fifty wounded besieged souls appeared under her wing, and how they together managed to survive in a dashing war year. The only thing we did not have questions and doubts about was the importance and significance of this story. After all, it once again showed the obvious - Victory is possible only in the unity of our countries and peoples. That was 75 years ago, and it is happening today, in our strong and reliable Organization, sealed by the Collective Security Treaty.
So, Kurmenty village ... Tyupsky district ... Issyk-Kul region ... The Kyrgyz Republic ... Second year of the World War II ... By this time Toktogon Altybasarova was already 18 years old, and she was a head of the village council for 3 years at that time… In 1941 almost all the men from the village went to the war. And as Toktogon was a literate person she was assigned to this position. There was no allowance for a young age. As adult men, Toktogon had to fulfill important supply plans for meat, bread and vegetables.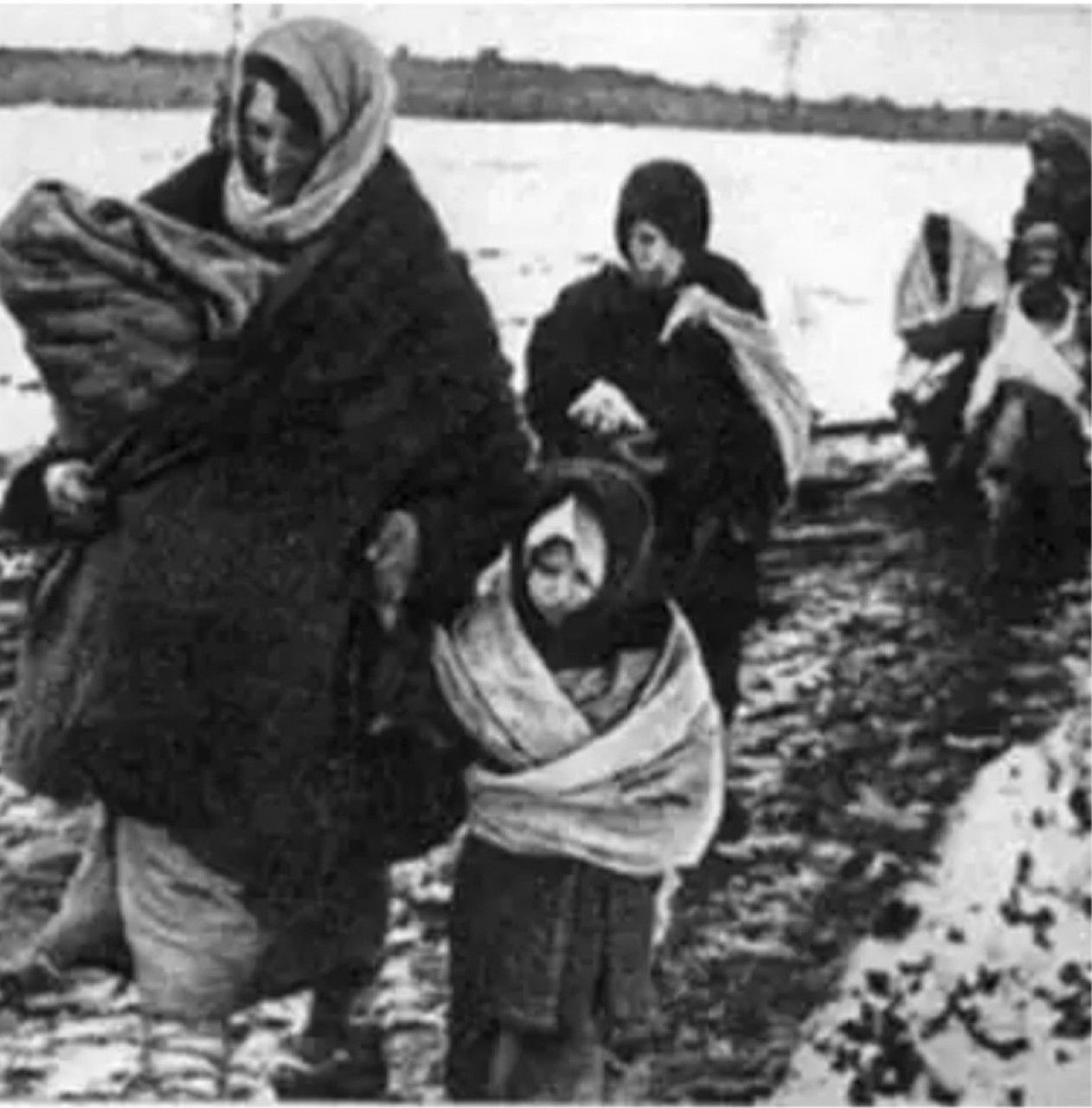 ... In August 1942 a new concern appeared. Then, in the Kyrgyz villages and small towns of Chon-Sary-Oi, Cholpon-Ata, Przhevalsk, Temirovka, Rybachye and others, they began to bring the children miraculously saved from the besieged Leningrad. Transport came with little Leningraders to Kurmenty ... Moreover, not ten, not twenty, but one hundred and fifty, in fact, kids from one and a half to 12 years old ... When Toktogon Altybasarova saw them, she began crying. Before that they were thin, exhausted. Swollen from hunger, they were not childishly seriously looking at the "aunt" who met them, who would then be called all their lives "Mother Tonya". But it will be much later. In the meantime ... Many of them were so weak that they could not walk on their own.
But it's no use to cry over spilt milk (there is such a saying in the Kyrgyz language). An empty building was used as the shelter for the children. This building before the war was prepared under the dormitory of a factory training school. The villagers filled the bags with dry hay to make mattress. What is about food? Toktogon Altybasarova went to the villagers, telling them about the horror that the little Leningrad residents had to endure. For example, about the nine-year-old Katya Ivanova, who, in March 1942, was put in a truck with the same unfortunate children and taken out of the city on the ice of Lake Ladoga. Like a car in front, it suddenly went under the ice, and in the ice-hole, for some time, children's hats held on ...
Or she talked about the four-year-old Valya Ivanova, who was found on the bed near her dead mother, and how Valya said to those who found it: "Mom had laid down and did not get up" ... They saved the girl — they brought her to the railroad, and together with other children they put her in freight cars, where there the hay was poured. They fed children with oilcake - there was no other food. She talked about others who had gone through the horror of the blockade, and miraculously saved in this Kyrgyz village. And the villagers began to bring Leningraders, as they say, that they could - milk, koumiss, cheese ... They shared potatoes, beets. And after many, many years, having already grown up, the children recalled how "Mother Tonya brought them baked pumpkin pieces that were tastier than all the fancy cakes in the world" ...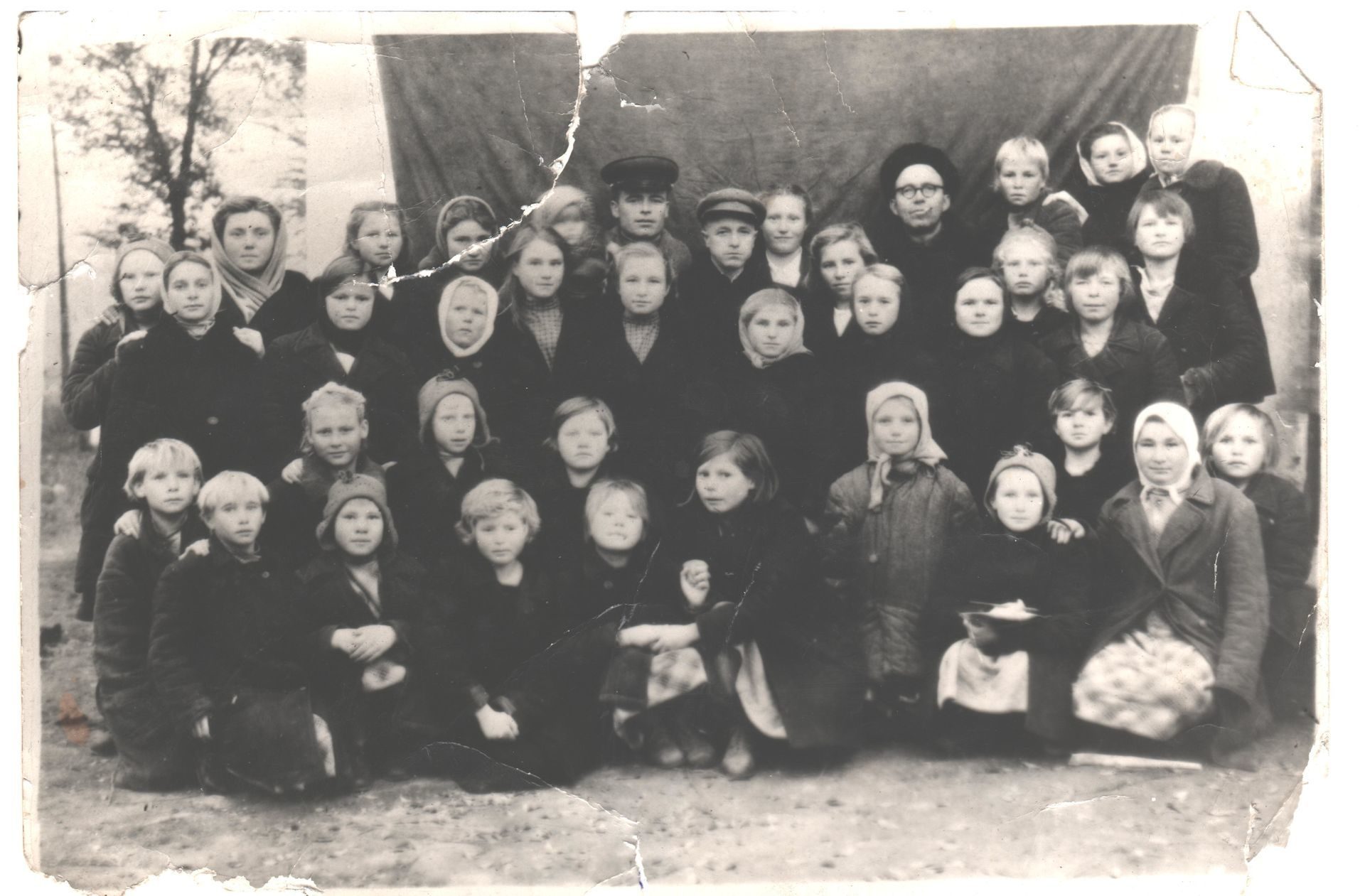 Every family from the village of Kurmenty took patronage over two or three visiting children. By autumn, women sewed quilted jackets out of felt and knitted socks.
... When more or less coped with the siege hunger, a new concern arose. The fact is that many of the children-survivors of siege did not have any papers. The youngest children had got a small oilcloth tag on their hand with their names and date of birth. Upon the road these tags were either lost or got unreadable. But everyone had to have a "Birth Certificate". So Toktogon Altybasarova had to invent names and surnames for them. The children themselves came up with a name for her in their own way. Senior children called her Tonya-ezhe. That's how Kyrgyz people call their elder sister. And the younger ones began to call her just Mother Tonya... And this "Mother Tonya" with 150 children was not even twenty years old.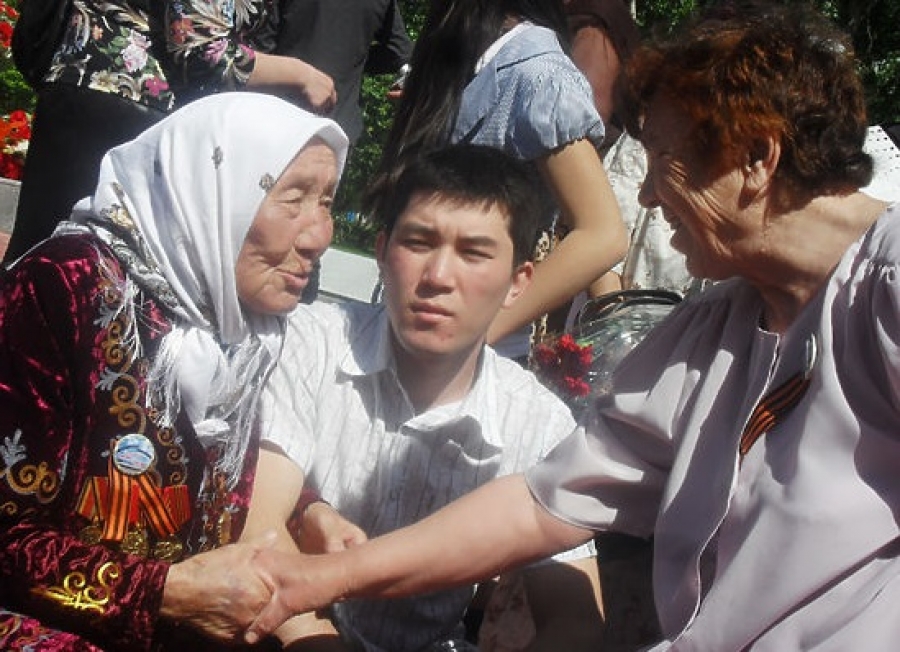 How did the story continue? Most importantly, not a single child from the city that survived the siege died in this Kyrgyz village. They recovered them all together, and they survived. Moreover, all children had got the education and regain their feet. After the war, parents or relatives found someone and took them back to Leningrad, and for someone the Kyrgyz Republic became a new "small motherland" ... She met with those who settled down in the Republic every year on the 9th of May at the monument in the Victory Park ... And all this time Toktogon Altybasarovа got letters from survived children. They had sent letters to her from USSR and later from Russia.
... In 1952, an orphanage was closed and the village of Kurmenty was even somehow empty ... But every autumn, "Mother Tonya" collected apples in the garden and sent parcels to her painfully native "children". And she wrote letters to them, and they wrote to her. That's why Toktogon Altybasarova knew about her pupils practically everything – what professions they acquired, who married, who had their own children, and then grandchildren ...
She also had her own family ... And also, it was unusual. The fact is that the villagers often sent parcels to the front — they knitted socks, mittens for the Red Army fighters ... And it turned out that the gifts brought by Toktogon were handed to her by a fellow villager. They began to write to each other. And in March 1945, he returned to Kurmenty with medals and wounds, in fact, by her husband. They played a wedding ... They lived happily ... 9 children were born ... There were lawyers and teachers, engineers and doctors among them ... 23 grandchildren and 13 great-grandchildren continue the family dynasty today ...
After the war, "Mother Tonya" worked for 44 years as a secretary of the village council, and in addition, she was elected 23 times as a deputy of the village, district and regional councils. She was a member of the board of the Supreme Court of the Kyrgyz SSR.
"Mom was invited to study, offered good positions in the capital-city of the Republic," Toktogon's son, Marat, said later on. "But her father died early, her mother was often sick, and it was necessary, as they say, to raise her younger brothers and sisters ..."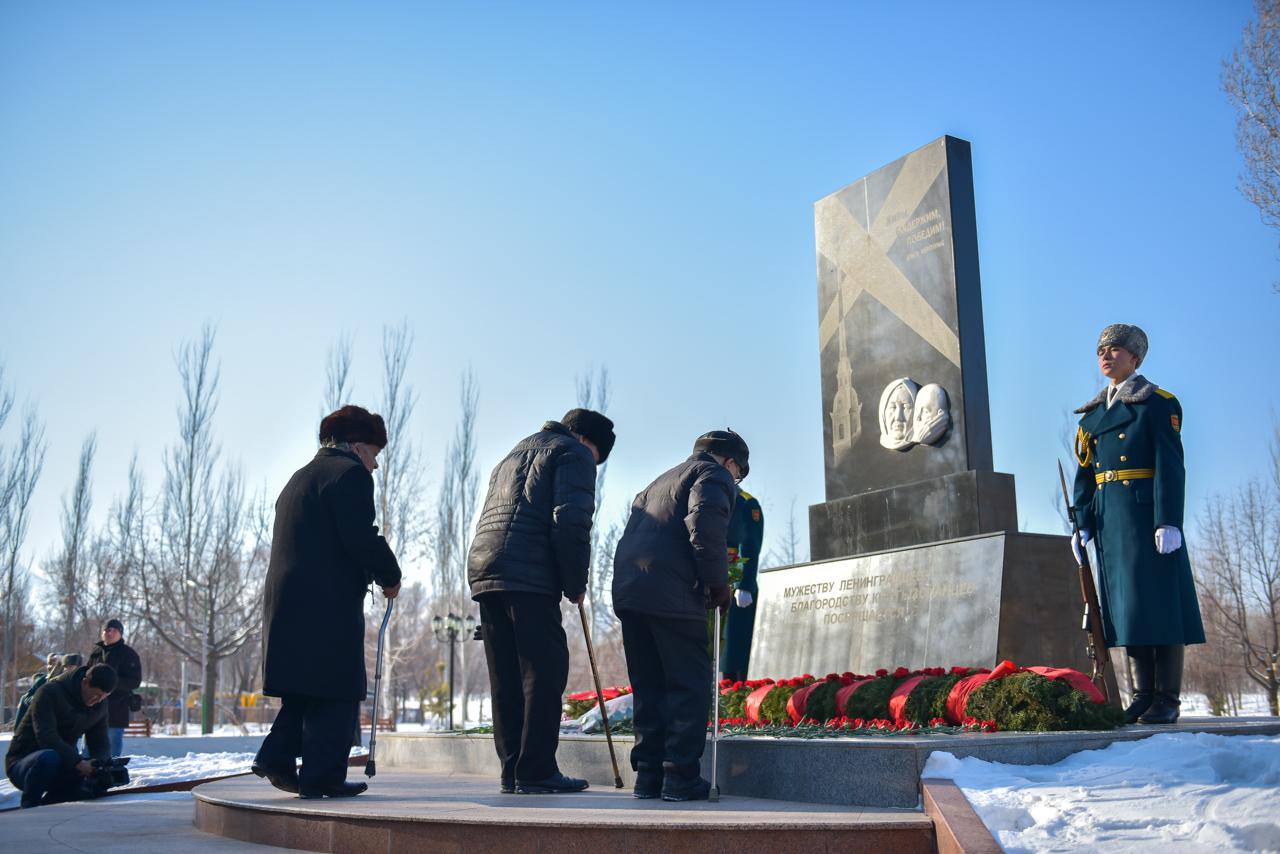 So, a woman-legend lived all her life in her native village, where she died in 2015 at the age of 90. The Toktogon Altybasarova monument was erected in Bishkek - the Admiralty's spire and the rays of spotlights above the Neva-river are depicted on a black marble plate ... Slightly lower is a white marble bas-relief: a Kyrgyz woman holds a Russian child in her arms ... At the base of the memorial marble there is a capsule with the soil from the Piskarevsky cemetery ... Now the Toktogon Altybasarova monument will appear in St. Petersburg ...