CSTO Secretary General Yuri Khachaturov participated in the meeting of the OSCE Ministerial Council in Vienna
08.12.2017
On December 7-8, the CSTO Secretary General, Yuri Khachaturov, at the invitation of the Austrian office in the Organization for Security and Cooperation in Europe (OSCE), visited the Republic of Austria to attend the 24th meeting of the OSCE Ministerial Council.
He took part in the sessions of the Council of Ministers of Foreign Affairs of the OSCE participating States and spoke at an informal meeting of the Ministers of Foreign Affairs of the OSCE participating States, held in the form of a working lunch. For the first time, the OSCE Secretary General was provided to the OCT Secretary General.
In his speech, the CSTO Secretary General assessed the global threats to security and stability in Europe, informed the heads of the delegations of the OSCE 57 member states, as well as the countries and organizations that are its cooperation partners, about the multifaceted activities of the CSTO to counter contemporary challenges on the continent. Yuri Khachaturov stressed the readiness of the CSTO, which celebrated the 25th anniversary of the Collective Security Treaty this year, as well as 15 years of its creation on its basis as an international regional organization, to further strengthen interaction with partner international organizations, primarily the UN and the OSCE.
Yuri Khachaturov also attended a dinner given by the OSCE on December 7 for foreign ministers and heads of delegations of international organizations.
The OSCE Ministerial Council, which was opened by the Austrian Chairmanship, delivered by Austrian Foreign Minister Sebastian Kurtz, heard a message from the Secretary General of the Organization, T. Greminger, and at three plenary sessions discussed a wide range of current issues of the situation on the continent and European cooperation. At the closing session, the OSCE Chairman-in-Office and the current Ministers of Foreign Affairs of Austria and Italy spoke and approved the final documents adopted in accordance with the OSCE rule of consensus, including the decision to hold the next ministerial meeting in a year in Rome.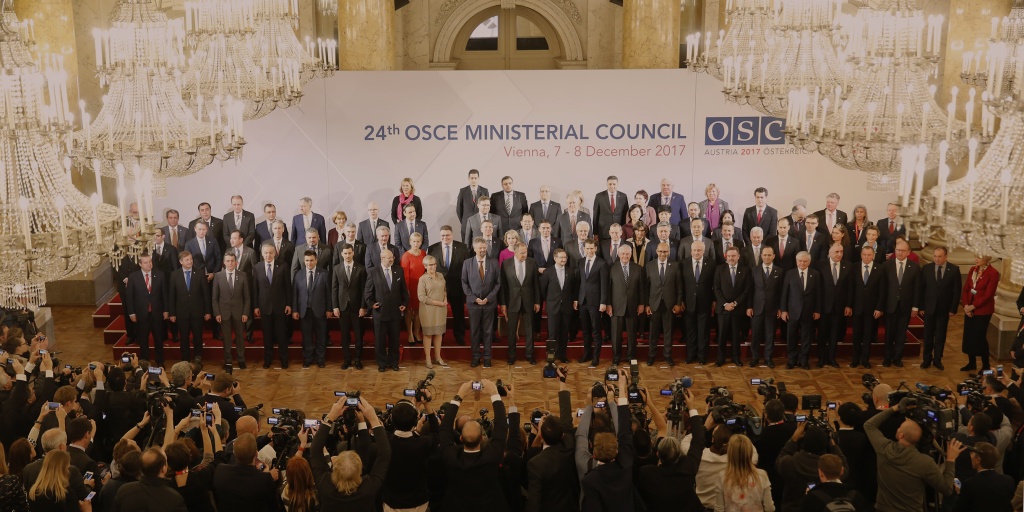 Go back